Energy transition impacts more than just the energy sector
The future of energy has never looked more expansive and is now extending far beyond the bounds of the traditional energy sector. To be a forward-thinking executive today requires, in most fields, more than a basic understanding of the impacts and opportunities that energy transition poses for your industry. To put it simply: energy, and its role in mitigating climate change, has become everyone's business.
"Everyone is concerned with energy," Jean Michel Gauthier, an Affiliate Professor at HEC Paris and Executive Director of its Energy & Finance Chair, affirms. "Whether you're in the manufacturing sector, the consumer goods sector, or the banking and consulting sector, you have to have a relatively high-level command of energy, carbon and climate issues." 
But just as the need for energy-savvy executives in other industries is growing, the reverse would seem to be happening within the industry itself. Andrea Masini, an Associate Professor at HEC Paris, as well as Associate Dean of its MBA program, speaks of a "fascinating transformation" currently underway in energy and electricity — spaces where previously the pressure had been on cost reduction. Today, though, that pressure has been transferred to value creation. 
"We see an evolution of an industry that was based on traditional engineers with outstanding technological capabilities but that was very focused on electricity production, asset utilization and maximization to an industry where you now need more competencies," Andrea Masini states. "You need an understanding of the customer. You need an understanding of the integration of different energy sources. And you need an understanding of how your sector is going to play a role in the bigger economic ecosystem." 
 
The most in-demand skillsets
For that reason, the skillsets most in-demand in Big Energy today, surprisingly, are those "we did not envision being part of the energy sector some 10 or 20 years ago," says Jean-Michel Gauthier, adding that "the energy sector needs to import a vast number of skills from people and talents and sectors of the economy completely outside it." 
For Andrea Masini the value embedded in energy trading in the past is "now shifting to human capital." That's one reasonwhy they've seen such an influx of energy sector executives looking to programs at business schools like HEC Paris for the skills development they'll need to push their field forward tomorrow. 
"We're seeing a lot of managers, a lot of experts from the energy sector, coming to our programs and saying, 'How can I possibly enrich my skills? How can I integrate or complement my technical skills with something else that has to do with marketing, with an understanding of consumer behavior, with an understanding of the service business?'" says Andrea Masini. "At the same time, we're seeing a lot of professionals from the IT sector coming to us asking for a training program on energy because they do have the extra skills they need to perform well in this new environment, but they need to understand the overall ecosystem of the energy sector."
Individual initiative is one driver of this push to develop new skills, resulting in a more innovative (and less siloed) energy industry. But it's also something that companies at their top-most levels are prioritizing through open innovation models. By making links, both formal and informal, with a network of startups, energy companies are able to closely follow new ideas that, once operationally feasible, are quickly reintegrated back into the larger company.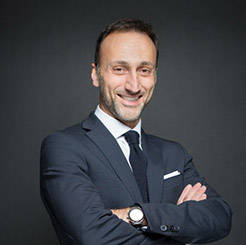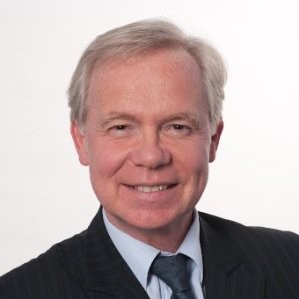 The way forward
"I think it is impossible for a single organization to close the innovation process to manage everything internally, even in the electricity sector," affirms Andrea Masini. "You have to rely on new ideas. You need to rely on collaborations with schools, universities, and new startups. It's not a coincidence that a lot of large energy companies, especially electricity companies, have departments that resemble the venture capital department of a bank or a large venture capital organization."
The implications of all this cross-germination for climate change — and for innovations that can equip us to better deal with it — are profoundly important. To that end, HEC Paris has been engaging in some meaningful cross-germination of its own as a founding partner of the Business Schools for Climate Leadership (BS4CL) alliance. Along with seven other top European business schools, HEC Paris is leading the effort to help business leaders address climate change by providing them with the support and tools needed to tackle the climate emergency and create more sustainable businesses — in every sense of the word. 
But in order to reach that point, a lot more of one thing is needed in particular. And that's "training, training, training," concludes Andrea Masini. "(As a business leader) I know that I need new skills, I need new technologies, and I need people able to understand those technologies who can also talk to the businessman and talk to the customer using language that's the language of users." 
 
Find out more about how HEC Paris Executive Custom Programs can help you meet the challenges that lie ahead here.