Master's programs
Luxury Certificate
Luxury Certificate
As the N°1 French business school, HEC Paris has built close ties with the world-renowned Paris luxury business. Now competing in a global market, luxury brands are facing specific issues which require not only solid groundings in the field but also creativity and dedication to excellence. This is what the Luxury Certificate brings to HEC students.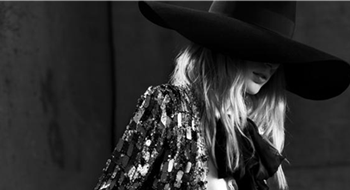 HEC Paris and Kering join efforts to provide students with state-of-the-art brand and luxury management skills. Associated with a clear culture and sense of excellence, luxury needs to be tackled with tailored mindset and knowledge. The HEC Paris' Luxury Certificate has been designed with a thoughtful combination of HEC Paris' management expertise and Kering's global insight on the luxury business. Students will have physical access to luxury on-site operations, products, and be challenged to understand of the vital role that creativity and innovation play in this business. Kering's involvement in the program allows students hands-on experience through seminars, workshops and even a consulting project on a Kering brand case.
Empower participants to strategically and creatively enhance the value of luxury brands by:
Understanding the fundamental notions of luxury
Acquiring the key skills and practices around luxury management
Developing creative solutions aimed at achieving brand excellence
Study concrete cases and have privileged exchange with people leading Kering brands.
The program consists of different blocks in order to provide students with a comprehensive view of luxury business and of the Kering way of luxury management.
Core Courses
Core courses are taught by renowned faculty members to instruct students about the foundations of luxury management:
The Essence of Luxury – Jean-Noel Kapferer
Building a Global Luxury Brand – Patrick Albaladejo
Leading Luxury's Digital Transformation - Kristine de Valck
Implementing Luxury's Digital Transformation – Perrine Corvaisier
Industry Focus
Industry Focus are taught by professionals or faculty with particular expertise in a luxury domain.
The underlying idea of these elective courses is that brand leadership takes different forms and requires different approaches in specific fields:
Fashion Culture
Luxury Hospitality
Timepieces and Jewelry
Kering Seminars
Top management from both Kering corporate and the Kering brands share their vision and experience in luxury management with Certificate participants. This seminar series allows participants to gain a holistic understanding of what it takes to lead a luxury brand to excellence.
Topics may include:
Financial management in the luxury business
Luxury Merchandising
Sustainability in luxury management
Empowering talent & embracing diversity
Intellectual property and counterfeiting
Luxury and digital storytelling
Kering Expeditions
Expeditions allow participants to gain field experience with the luxury brand and what goes on there behind-the-scenes.In these expeditions, meetings and exchanges between the participants and the people leading the brand are key as we firmly believe that human relationships play a big role in empowering imagination.
Expeditions may include:
Visit to an atelier
Visit to a flagship store
Kering Consulting Project
A core element of the Certificate is the Kering Consulting Project that offers participants the opportunity to work in groups on a Kering luxury case and to recommend innovative and efficient solutions to real-life management issues backed up with sufficient data, analysis, and insight.
The objective is to apply the knowledge the students have learned in the certificate as well as to further promote their strategic and creative thinking around luxury management.
The 2016 Consulting Project focused on Kering's eyewear distribution strategy in the context of the "Re-launch project", with particular attention to the new Gucci Eyewear Collection.
The 2017 Consulting Project Brief:
As part of the Saint Laurent project team, members prioritize potential concrete opportunities, relevant for Saint Laurent customers and consistent with the brand DNA. Identify the number one project you would focus on. Why? What? How? What would be the impact for Saint Laurent?
The 2018 Consulting Project Brief:
Two topics have been proposed to the students teams of the Luxury Certificate: (1) Access is the new Ownership > what could a rental business model look like for Saint Laurent, (2) Green is the New Black >what new ideas (beyond material usage) could Saint Laurent embrace to contribute to a more sustainable business model. Students are asked to develop a concrete business proposal around one of these two topics that is consistent with the brand DNA.
The 2019 Consulting Project Brief:
Consulting project with Bottega Veneta: "How to enhance brand awareness to increase sales"
The 2020 Consulting Project Brief:
Consulting project with Balenciaga: "Build the next Balenciaga client's online strategy"
Professors
Jean-Noël Kapferer, Emeritus Professor, HEC Paris,
Patrick Albaladejo, Affiliate Professor, HEC Paris
Kristine De Valck, Associate Professor of Marketing Associate Dean | Director of PhD Program HEC Paris
Perrine Corvaisier, Digital Transformation & Operations Consultant
Gachoucha Kretz, Professor of Marketing, HEC Paris