Geopolitics, globalization and Business Strategy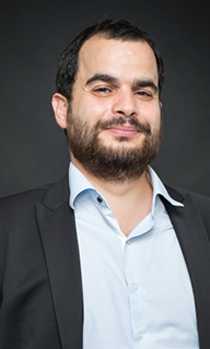 The Geopolitics, Globalization and Business Strategy Summer Program lets participants broaden their horizons and consider how what happens beyond the market can affect their activities.
When?
Online: June 6 - 18, 2022.
What will my day look like?
The blended program will include live online modules as well as aynschronous video lessons to prepare and complement your learning. Participants should reserve approximately 3 to 6 hours daily. Classes can occur between 9:30 am and 6:30 pm CET. Your detailed schedule will be provided to you before the program start.
Participants will have the opportunity to work both individually and as part of teams during the program.
WHY THIS SUMMER PROGRAM?
Earn an HEC Paris Certificate following successful completion of the program.
Created and taught by leading HEC Paris Professors
Real life cases based on current geopolitical and geostrategic issues
Accessible to students of all backgrounds who wish to integrate global political and macroeconomic issues into their thinking
Guest speakers representative of major world regions
Unparalleled opportunity to collaborate with diverse peers as part of student work group
Real life experience: final presentation to jury of renowned professionals.


OVERVIEW
In recent years, instability in the Middle East, the rise of populism and protectionism in the United States and in Europe and growing tensions in the South China Sea, among other crises, have reminded us of how relevant political and geopolitical risks remain for decision-makers, including those of the private sector. What seemed to be solid assumptions about how the world worked and how stable it was are now continuously challenged by events – predictable and unpredictable –that can unfold very quickly. Perhaps even more crucially, geopolitics is not only a dimension of global risk but also a channel of contagion that can transform a sovereign or a liquidity crisis for instance into a worldwide, systemic failure of the international system. Some observers even wonder whether globalization, as a whole, may not come under challenge.
The real issue lies in drawing operational implications from geopolitical analysis for businesses and decision-makers. Business executives can become easily obsessed with their inboxes, and be tempted to micromanage, isolate issues and be excessively backward-looking in their analyses as a result. In the Geopolitics, Globalization and Business Strategy Summer School Program, participants will explore how geopolitics can help decision-makers broaden horizons and enrich their strategies by integrating in their thinking global political and macroeconomic issues.
LEARNING OUTCOMES
Upon successful completion of the summer program, participants will be able to:
Understand the strategic landscape in which decisions are made;
Assess business risks and opportunities entailed by geopolitical dynamics;
Monitor changes in the international landscape, including the likelihood of low-probability and high-impact events (black swans);
Integrate geopolitical analysis in the firm's broader international and risk-mitigation strategies;
Develop a long-term, consistent strategy and vision, beyond mere day-to-day tactics.
Assessment
Participants will be assessed based on the following:
presence and participation
group presentations
Successful completion of the program leads to the award of 7 ECTS credits*.
*All students seeking credit are encouraged to consult their home institution to validate the credit transfer.