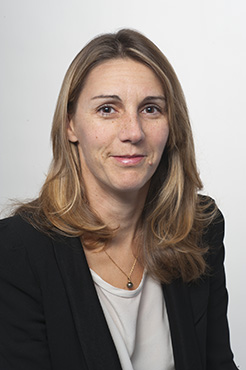 The Luxury Management Summer Program offers an engaging and comprehensive approach to the specific business model of luxury. We will provide future managers essential tools to manage luxury businesses.
When?
On-Campus: This program will be taught in both sessions in 2023.

You can choose between Session 1: June 19 - June 30, 202 or Session 2: July 3 - July 14, 2023
Why this Summer Program ?
Created and taught by leading professors and experts in luxury business
Exposure to leading guest speakers
Real-life case studies in the luxury industry
Accessible to students of all backgrounds with an interest in luxury
Opportunity to collaborate with peers through group work
Final presentation to jury of top industry professionals
Overview
The luxury sector is a major aspect of the French economy and requires a specific set of managerial skills and expertise. The HEC Paris Summer Program in Luxury Management is geared towards students who possess the following qualities:
Intellectual curiosity and a particular interest in luxury business
An interest in different ways of doing business
A taste for refined goods and services
The summer program introduces students to key concepts and principles of luxury management. The curriculum seeks to provide in-depth understanding of the luxury industry, its role in society and the key principles defining it, through particular focus on luxury brand management, the touchpoint between brand and customer, the balance between business and creation and the contemporary sales strategies adopted by luxury brands.
Although the program is intended for participants with limited experience in the luxury industry, the course material and teaching methods still provide a challenging experience for those with more experience and more advanced knowledge.
Learning outcomes
Upon successful completion of the summer program, participants will be able to:
Appreciate the luxury sector, its products and services
Understand the key specificities of the luxury business in terms of managerial practices
Apply the key principles of management in the luxury industry to make appropriate business decisions
Describe and analyze the characteristics of a luxury brand and get a sense of the prerequisites to be able to build one over time
Develop and formulate a luxury strategy based on the offering's characteristics and market opportunities
Master the implications of a luxury strategy from a financial perspective
Assessment
Participants will be assessed based on the following:
an individual assignment
a group business project
Successful completion of the program leads to the award of 7 ECTS credits*.
*All students seeking credit are encouraged to consult their home institution to validate the credit transfer