Luxury Management Summer Program
Current Bachelor's students
Post - Bachelor's student
Student nationalities outside of Europe
Student nationalities in Europe
Students' Home Academic Institutions
Princeton University, USA
McGill University, Canada
LUISS Business School, Italy
ESADE, Spain
IE Business School, Spain
Imperial College London, UK
Bocconi University, Italy
London School of Economics, UK
The Chinese University of Hong Kong

Amherst College, USA
Columbia University, USA
Fundação Getulio Vargas, Brazil
Kings College London, UK
Lehigh University, USA
Bucknell University, USA
National University of Singapore
New York University, USA
Sciences Po Paris, France

Shanghai University, China
The University of Texas at Austin, USA
University of California, Berkeley, USA
University College London, UK
University of Tokyo, Japan
Vienna University, Austria
Yale University, USA
Plekhanov Russian University of Economics, Russia
Academic team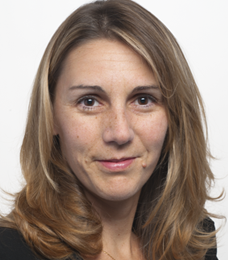 Anne Michaut, Academic Director, Affiliate Professor, HEC Paris Marketing Department
Past Speakers
Laurent Delporte (HEC 2001), French luxury hotel expert.
Georges-Edouard Dias, Expert in digital and big data. Co-Founder and Chief Strategy Officer of QuantStreams. Formerly Chief Digital Officer at L'Oréal.
Jean-Noel Kapferer, Emeritus Professor at HEC Paris Marketing Department, an active consultant to leading international corporations on brand strategy, speaker for conferences and executive seminars worldwide.