Investment Banking and International Finance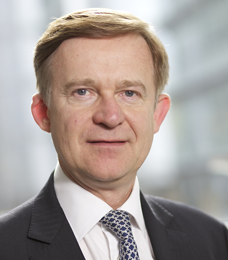 We look forward to sharing with students our experience and expertise on valuation, mergers & acquisitions (M&A) and leveraged buyouts (LBOs), in this intensive program on Investment Banking and International Corporate Finance.
When?
Online: June 20 - July 2, 2022.
The schedule will include Saturday classes.
What will my day look like?
The program will take place in a distance learning capacity. Participants should plan to attend live, online classes approximately 3 to 6 hours by day. Finance sessions can occur between 8 am and 6 pm (CET) Monday to Saturday. Your detailed schedule of 21 hours weekly will be provided to you before the program start.
Participants will have the opportunity to work both individually and as part of teams during the program.
WHY THIS SUMMER PROGRAM?
Earn an HEC Paris Certificate following successful completion of the program.
Created and taught by leading HEC Paris Professors
Courses based on real-life and recent case studies
Accessible to non-Finance students (e.g. engineering and other backgrounds)
Leading guest speakers during case-study discussions

HEC Paris expertise in Finance: award-winning programs,

number one Masters in Finance Pre-experience 2021

(Financial Times)
OVERVIEW
The globalized economy creates increasing demand for professionals with well-established international corporate finance expertise. Combining fundamental learning and real-life practice, the course prepares students to undertake careers in investment banking, or corporate finance areas. Through both ready-to-use tools and practical knowledge, participants will be able to implement finance strategies and make appropriate decisions. The intensive summer program addresses the following topics:
Financial analysis
Valuation
Start-up Valuation and Fund raising
Debt and Hybrid financing
Development Financing
Window Dressing
M&A and Brand Valuation.
Students will benefit from the experience of leading guest speakers who may include CEOs, Chief Financial Officers and Investment Bankers.
LEARNING OUTCOMES
Upon successful completion of the summer program, participants will be able to:
Apply Investment Banking tools successfully
Recognize key accounting principles and links among the 3 main financial statements
Analyze a company's financial performance
Understand company decisions on capital structure
Ascertain how company stakeholders work together despite diverging interests
Identify the ways companies raise funds (debt and equity) as well as the associated costs
Comprehend the methods CFOs/CEOs and Investment Bankers use to value companies
Identify key drivers of M&A transactions
Analyze an M&A transaction
Understand the purpose of leveraged buyouts (LBOs), their structure and means of success.
Assessment
Participants will be evaluated based on the following:
final exam
team business projects
Successful completion of the program leads to the award of 7 ECTS credits.*
(*) All students are encouraged to consult their home institution to validate credit transfer.