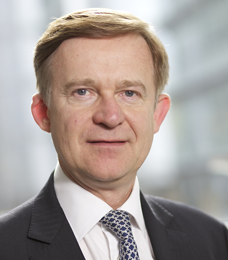 Our academic team provides participants with the very finest and the most efficient toolbox on financial accounts. All courses will simulate real-life situations for students.
When?
Online: June 6 - 18, 2022.
The schedule will include Saturday classes.
What will your day look like?
The program will take place in a distance learning capacity. Participants should plan to attend live, online classes approximately 3 to 6 hours by day. Finance sessions can occur between 8 am and 8 pm (CET) to best accommodate participants in different time zones and can include Saturdays. Your detailed schedule of 21 hours each week will be provided to you before the program start.
Participants will have the opportunity to work both individually and as part of teams during the program.
WHY THIS SUMMER PROGRAM?
Earn an HEC Paris Certificate following successful completion of the program.
Created and taught by leading HEC Paris Professors
Through powerful and accessible teaching, participants will learn the key Corporate Finance principles.
Program primarily based on recent international case studies from the real world.
Simulations allow students to master the most efficient techniques used by Financial Analysts
HEC Paris expertise in Finance: award-winning programs, number one pre-experience Global Master in Finance worldwide in 2018 (Financial Times).
Overview
The Corporate Finance Summer School program provides students with a financial knowledge base and a ready-to-use toolbox utilized by successful professionals in the finance industry. Participants will learn key Corporate Finance principles. The teaching team includes skilled practitioners who will discuss recent financial transactions with students and share best practices from investment bankers and financial advisors. Classwork is based on real-life, international case studies, using examples of publicly listed companies.
Over the intensive two-week summer period, participants in Corporate Finance will master the most efficient techniques used for financial analysis, equity fund raising, debt issuance as well as merger and acquisition financing. Students will develop financial risk awareness and gain exposure to spread sheet modelling.
International examples will be proposed in order to familiarize students with multicultural environments; the academic team incorporates cross-continental examples from Europe, Asia and America.
Essentials covered during the intensive program include the following:
Company financial account analysis
Core financial ratios and concepts
Start-up and small cap financings and equity fund raising
Investor expectations and corporate communication
Dividend policies
Company valuation
Mergers and acquisitions financing



Learning Outcomes
Upon successful completion of the summer program, participants will be able to:
Understand and analyze financial accounts with the framework of a financing structure
Estimate the financing needs of a corporation and its cost of capital
Assess which financial instruments (equity or debt) are the most appropriate for a corporation
Implement a successful capital increase, equity rights issue
Gain expertise on the most popular hybrid financing instruments: convertible bonds, mezzanine debt, subordinated loans
Become familiar with securitization
Decide between investment projects financing using different methods
Analyze Merger and Acquisition financing and successfully implement a development strategy
Understand the concept of value creation and the impact on shareholder return based on company financing and capital structure
Understand how to identify opportunities stemming from market volatility, changes in business cycles or swings in shareholders' confidence
Assessment
Participants will be assessed based on the following:
final exam
team business projects
Successful completion of the program leads to the award of 7 ECTS credits*.
(*) All students are encouraged to consult their home institution to validate credit transfer.