Learn from HEC's world-class faculty and interact with inspiring students from the best Universities around the world.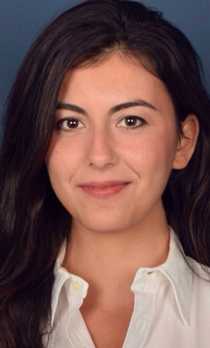 The Master in Management is a great program, which combines distinguished quality education and strong networking culture. Simply put: it offers excellence.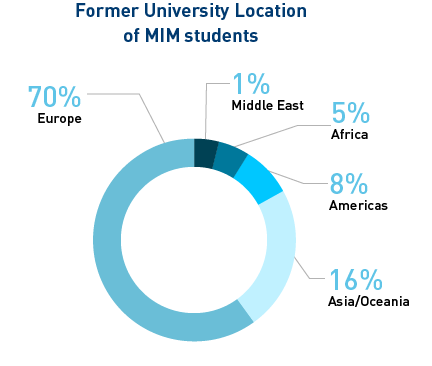 A world of opportunities
The business environment has changed very rapidly in recent years and will continue to do so in the future. New paradigms, techniques and centers of power are emerging and call for highly advanced knowledge in the field of management. This is precisely what we aim to offer in the Master in Management / Grande Ecole Program at HEC Paris. At the same time, we expect our graduates to foresee these changes and be able to make a difference in this evolving world. This explains why HEC Paris seeks to attract the best students from all over the world for its Master's Program. For more than a century now, HEC Paris has contributed to building the 'Grande Ecole spirit', embodied by academic excellence and selectivity.
The curriculum is divided into two phases: the first phase is an immersion in the foundations of business knowledge while the second phase is dedicated to a specialization that you will choose according to your professional project, followed by an optional Certificate. Many specializations are offered not only on campus but also through a large range of international options.
The program immensely benefits from close ties with the business community: our numerous corporate partners actively participate in the recruiting events that we organize throughout the year, and are heavily involved in the curriculum (through direct participation in courses, training seminars, consultancy projects and conferences). This strikes a perfect balance within the program between theory and practice, which is the trademark of HEC Paris' approach to management education.
We believe that one key asset HEC Paris offers is our renowned and long-established tradition of welcoming international students. We succeed in providing a strong international environment through our program content, its international exposure, the involvement of the business community, and the network of 70,000 alumni. The HEC campus is indeed an amazing living and learning environment, ideally located next to Paris' rich cultural and social life: living there with the brightest students is clearly a rewarding and enriching experience.
Joining HEC Paris' Master in Management will make a profound difference to your life, allowing you to become part of a community dedicated to helping each of its members to succeed.
We look forward to welcoming you soon.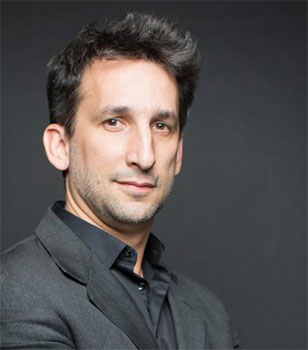 Eloïc Peyrache, Dean and General Director, HEC Paris
HEC Paris is one of the world's top research schools in economics and management. Our faculty push the boundaries of knowledge by producing the highest quality research. They aim to have an impact on pedagogy, management practices, public policies and society at large.
Find out more