Executive Education
Funding your program
Funding your program
We help you chose the option which suits you best : a solution for each profile
Employee initiated options
Company initiated support
The PP is designed for company initiated career development projects. The company manages all the administrative procedures with the relevant OPCA.
Employees are informed of terms and conditions during presentations in lecture halls.
One of the conditions for approval is the training program level:
- State diploma
- Accreditation
- RNCP (National Directory of Professional Certifications)
- The EXECUTIVE MBA
- The Executive Masters in STRATEGIC BUSINESS UNIT MANAGEMENT - PARIS, STRATEGIC BUSINESS UNIT MANAGEMENT - SPECIALIZATIONS, FINANCIAL MANAGEMENT & CONTROL and MARKETING & BUSINESS DEVELOPMENT MANAGEMENT
- The Executive Certificates in BUSINESS PERFORMANCE MANAGEMENT, FINANCE - PARIS, STRATEGIC BUSINESS UNIT MANAGEMENT - PARIS
- The EXECUTIVE CERTICATES OPENING ACCESS TO THE EXECUTIVE MBA
Details about RNCP and CPF codes are mentioned on each program page.
All company employees are eligible. The training plan is open to all company employees and is based on the training needs expressed by employees during their annual appraisals.
1. Make your request during your annual appraisal.
2. Attend one of our funding workshops for more information.
All our programs are eligible: from executive short programs to certificate and degree programs.
Whether you submit an outside working hours or a working hours request (authorization to be granted by employer), you must apply online at MON COMPTE DE FORMATION. Check your account to see how many hours may be funded by your CPF.
It is advisable to submit an CPF request at the same time as a CIF request.
You can earn up to 150 hours by means of your seniority. Your CPF hours can be contributed by:
- you
- your employer
- your OPCA
- The EXECUTIVE MBA
- The Executive Masters in STRATEGIC BUSINESS UNIT MANAGEMENT - PARIS, STRATEGIC BUSINESS UNIT MANAGEMENT - SPECIALIZATIONS, FINANCIAL MANAGEMENT & CONTROL and MARKETING & BUSINESS DEVELOPMENT MANAGEMENT
- The Executive Certificates in BUSINESS PERFORMANCE MANAGEMENT, FINANCE - PARIS, STRATEGIC BUSINESS UNIT MANAGEMENT - PARIS
- The EXECUTIVE CERTICATES OPENING ACCESS TO THE EXECUTIVE MBA
Details about RNCP and CPF codes are mentioned on each program page.
We have a dedicated member of staff for the funding of our degree and several of our certificate programs. Jennifer is a certified coach and funding expert and has been advising and helping our participants for over seven years.
For short executive programs and certificate programs run at HEC Paris Le Château, please contact the Program Advisor for the program concerned.
Jennifer is an expert in her field - every year she carries out over 400 coaching interviews and runs 20 funding workshops
Jennifer can not only help you find the option which best suits your profile, she can also meet you to discuss your project and give you advice on funding applications, especially for CIF (Individual Training Leave) requests.
Jennifer will assist you in defining your reasons for applying to the program, help you to create a detailed overview of your expectations and needs and ensure that your professional project is coherent. This constructive exchange will prove useful when writing your motivation letter, which is the most important part of your CIF application.
Eligible p

rograms for CPF 2022
Format:
5 modules of 8 days + optional online refresher course over 40 days
How can I fund my training program?
The question which our Program Advisors are most frequently asked is: "How can I fund my training program?" At HEC Paris, we know just how important this for any lifelong learning project. Our goal is to provide you with support during the process by proposing a range of financial options that are adapted to your specific case. Jennifer, Qualified coach and specialist in funding.
Certification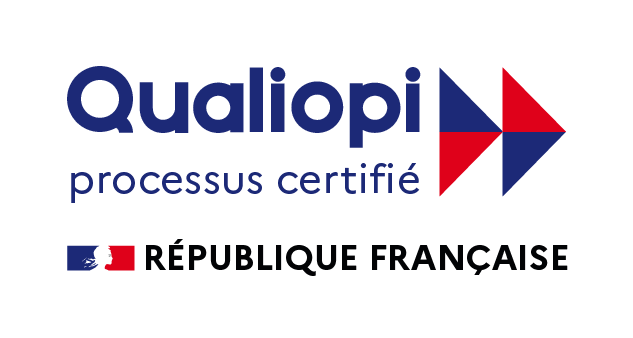 La certification a été délivrée au titre de :
Actions de formation
Actions permettant de faire valider les acquis de l'expérience