How to manage stakeholder relationships?
A stakeholder is a party that has an interest, claim, right, ownership or "stake" in an organization. Different tools can help to establish stakeholder salience and map their priorities.
Download the PDF: How to manage stakeholder relationships?
What are stakeholders?(1)
A stakeholder is:  "any group or individual who can affect or is affected by the achievement of an organization's purpose" (Freeman, 1984: 46). For example:
Investors
Employees 
Customers
Suppliers
Regulators 
Local communities
The natural environment
This list is not exhaustive and companies can have very different stakeholder sets, depending on their specific business models and contexts.
Stakeholders play a central role in determining how firms can address the Sustainable Development Goals (SDGs). In order to contribute to the SDGs and stay competitive, firms must take their different stakeholder groups into consideration. The aim is to interact and address the stakeholders' needs in different engagement processes, measure a firm's impacts on them, and communicate to the market how interactions with stakeholders generate value for the firm. 
What are the benefits of stakeholder management?(2)
Stakeholder management has many potential benefits such as: stakeholders' increased commitment to the company, enduring firm-stakeholder relationships, enhanced firm legitimacy, value creation and competitive  needs. Yet, a company's success in managing various stakeholder sets depends on the ability of the top managers to balance the competing needs.

How to manage different stakeholder groups?(2)
Four basic steps are essential:
Identify the relevant stakeholder groups for a respective issue
Determine the relevance and stake of each stakeholder group 
Evaluate whether the needs and expectations of each stakeholder set are met effectively
Adapt corporate policies to consider different stakeholder interests 

How to determine stakeholder salience?(1)
Frameworks such as the "Stakeholder Identification and Salience" model help to classify and rank different stakeholder groups. "Stakeholder salience" refers to the degree in which managers give priority to stakeholder claims. It depends on the presence or absence of three distinct attributes:
 
Power - a stakeholder's ability or capacity to influence the firm
Legitimacy - the perceived legitimacy of a stakeholder's claim
Urgency - the degree in which a stakeholder demands immediate attention
Based on the combination of these attributes, we can distinguish different stakeholder types. Most basic; a "definitive stakeholder" is a stakeholder possessing all of these attributes, whereas a "non-stakeholder" has none of these attributes. The higher the degree of salience is, the greater the attention paid by manages to the needs of that specific stakeholder group will be. Yet, stakeholder salience may change over time and vary from issue to issue.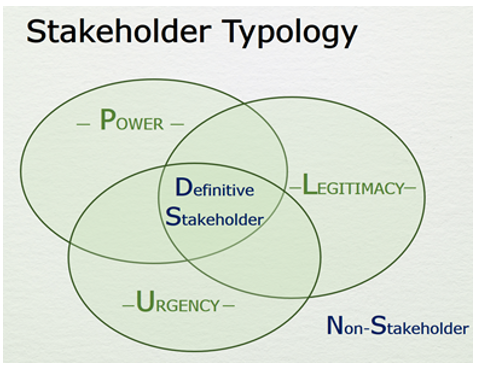 How to map stakeholder priorities? 
To learn more about the claims and expectations of their stakeholders, companies use a range of stakeholder engagement processes and tools (e.g. stakeholder forums and social media platforms).  Tools such as a "Materiality Matrix" can help companies to structure their priorities as they outline the most important corporate sustainability and responsibility issues to their key stakeholder groups.

More is not always better(3) 
It is a common belief that the positive effects of investing in stakeholder relationships are linear and additive, i.e., the more, the better. Yet, recent studies show that the relationship between stakeholder investments and firm's performance depends on the complex interplay between internal complementarities and external contingencies.  Stakeholder investments are more effective when done simultaneously across all relevant stakeholder groups, in the absence of disproportionally high investments in isolated stakeholder sets, and when firm-specific contextual factors, e.g., corporate strategy, industry, and legal/national conditions, are taken into consideration. 
REFERENCES
1- Mitchell, R. K., Agle, B. R., & Wood, D. J. (1997). Toward a theory of stakeholder identification and salience: Defining the principle of who and what really counts. Academy of Management Review, 22(4), 853-886
2- Tantalo, C., & Priem, R. L. (2016). Value creation through stakeholder synergy. Strategic Management Journal, 37(2), 314-329.
3- Garcia‐Castro, R., & Francoeur, C. (2016). When more is not better: Complementarities, costs and contingencies in stakeholder management. Strategic Management Journal, 37(2), 406-424.
More about the Movement for Social*Business Impact
Discover the Inclusive and Social Business Certificate
Discover the Master on Sustainability and Social Innovation