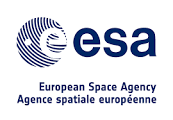 The European Space Agency and HEC Paris have signed a joint agreement focused on the creation of ESA Lab @ HEC Paris. This ambitious initiative is based on a key objective: the pursuit of high quality education programs in subjects related to sustainable business projects and entrepreneurial opportunities enabled by the peaceful exploration of space.
ESA Lab @HEC will develop twin academic programs and projects that make use of the new technical and commercial orientations of the 4.0 space. Research will also be intensified, and conferences and seminars will be held jointly on sustainable enterprise projects involved in space exploration.
This initiative seeks to increase the public's attention to the space sector. Students from all HEC programs will be invited to develop projects and courses on socially and economically sound, disruptive, future-oriented and space-based solutions. The two partners will pool, for one, the academic expertise of HEC through its researchers, professors and students and, for the other, the exceptional expertise of ESA in space.
ESA Lab @HEC will be part of the HEC Paris interdisciplinary SnO (Society and Organizations) center, whose members conduct research on, and teach about, the contemporary challenges organizations face, and how these organizations (companies, organizations non-governmental organizations, rating agencies, regulators, etc.) are shaping society.
"Few know that HEC Paris' interest in the space sector dates back to 1902," commented Peter Todd. "It was at that time that a certain Roland Garros graduated from our school. Eleven years later, he made the first non-stop flight over the Mediterranean. "
For its part, ESA will integrate this platform with ESA Lab @initiative. This will enable other actors in the European space sector, and in particular the European space industry, to contribute to this collaboration.
"The European Space Agency will benefit from HEC research on sustainability, data analysis, business models in the aerospace sector, dual purpose management and technology transfer," continues Peter Todd . "Thanks to ESA Lab @HEC, experienced executives will also help make space more visible in Europe, inspiring current and future generations of investors."