General Management & Excellence in Client Experience
Executive Director: Anne Michaut, Associate Professor (Education Track) & Associate Dean for Education Track and Pedagogy
The LVMH Chair General Management and Excellence in Client Experience aims at developing talents who wish to work in the sector.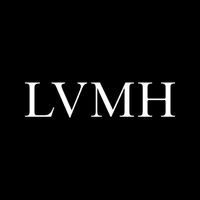 This Chair focuses on client experience, a topic that has become essential for brands.
In an era where customers themselves confess that they would rather spend on experiences than on product acquisition and ownership, the sector is undergoing a profound change in the expectations of its customers. As a result its business models, its relationship with customers have to evolve and a new way of thinking about "excellence" is necessary.

Beyond the functions in direct contact with customers, this mutation affects all managerial functions within the company: from retail to the supply chain, to finance, to human resources and talents' management: excellence in experience is impacting brands in depth.
The objective of the LVMH Chair is to conduct a reflection between academics, managers and participants to reinvent the luxury of tomorrow by stating the notion of experience at the center of the reflections.
The LVMH Chair consists of:
Career events
Teaching programs (Academy, Certificate, and Summer Schools)
A Business Challenge

Career events first aim at developing students' knowledge about LVMH as a group, its brands and its values, as well as at enabling the LVMH to meet HEC Paris students and participants. These events always focus on the content and provide interactions that allow students to understand the group, its operations and its values. It also allows LVMH brands to identify talents that meet their expectations, both in terms of understanding the group culture and skills.
Teaching programs aim to help all participants in the academic programs offered at HEC Paris to better understand the luxury business and to prepare them to work in this sector for those who wish to do so. Students and participants from different programs such as Grande Ecole, MSc, MBA as well as EMBA all have access to at least one of the many courses offered on campus in collaboration with the LVMH
Focus on the Certificate:

The certificate is a 6-week program including a hundred hours of contact with participants. It is open to all students and participants of the programs Grande Ecole (last year), MSc, MBA and EMBA, all specializations combined, allowing interactions in a particularly rich teaching context.
What's new in this Certificate program:
A digitalization of course content. Thus, face-to-face sessions are only focused on discussions and exchanges between academics, managers and participants, and work on assignments and missions corresponding to the very current concerns of the Luxury Houses.
The certificate consists of:
1 online course (18 hours)
1 business game (in-class) – with competing firms run by participants (18 hours)
1 case-based course – each session covers one facet of a red-thread super case (15 hours)
6 LVMH Seminars (18 hours)
3 special days with experts by sector - wine and spirits, gems, hospitality (18 hours)
5 HEC Seminars with faculty members from different departments of the HEC Paris (finance, marketing ...) (15 hours)

with visits included when falling
LVMH Day Focuses on Future Online Luxury Experience
"Imagine the luxury experience of tomorrow." The slogan chosen by the world's leading luxury conglomerate for its Inside LVMH program aptly reflected the second edition of LVMH Day with its focus on digital expansion in the luxury industry. On January 11, HEC students...
Read More