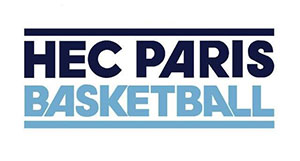 Contact
Email
 
Club Basket is the basketball society at HEC Paris. This society aims to win as many tournaments as possible, as well as create a diverse and tight-knit team atmosphere. All students on campus are welcome at Club Basket regardless of their background.
The mission:
Club Basket aims to achieve high performance and strong team cohesion. Club Basket is always looking for exciting playing opportunities outside of regular training sessions, the high level of coaching and team development allows students to progress and be part of a winning team. 
Key events:
The Coupe de Lux and the Coupe de France are annual competitions in which the society are active members.
Club Basket also goes abroad to participate in the Barcelona Basketball Cup Tournament every year.
Regular training sessions are held on campus weekly with a professional coach, who has been training with the team for over 15 years. 
Why join this society?
Club basket is a place for everyone at HEC to play a team sport and get into the competitive spirit. Students who want to be involved in an activity which can be both demanding but exciting should join Club Basket. Be part of a winning team! 
Members/president/committee: 
The current president is Yacine Bechichi.
There are approximately 15-30 members. 
The main sponsor of this society is BNP Paribas.
The society's history:
Club Basket is a very popular and successful society at HEC Paris. Last year, the teams won all of the events they were part of and hope to be just as successful this year. The team's main coach has been training students for over 15 years, allowing the team to improve and advance every week.