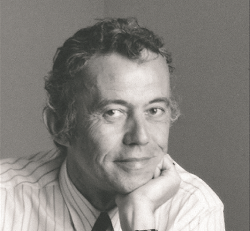 Thanks to a very generous donation, Jean-Marie Eveillard (H.62) has funded the creation of the second endowed research chair at HEC Paris, which aims to promote research and education in behavioral finance and value investing. This chair is financed by a dedicated endowed fund, guaranteeing that the professor and chair holder is able to pursue his research and pedagogy on this theme.
Chairs are among the highest academic awards that HEC bestows on a faculty members. It is an honor to the named holder of the chair and also an enduring tribute to the donor who establishes it.
Augustin Landier, Professor and Chair holder, is recognized for his research on behavioral and corporate finance, asset management and banking. In 2014, he was named Best Young Economist by the Circle of Economists. Before joining the HEC faculty in 2017, he taught or was a faculty member at the Harvard Business School, Princeton University, New York University, the University of Chicago and the Toulouse School of Economics.
About Jean-Marie Eveillard (H.62) :
Jean-Marie Eveillard is a value investor based in the United States and was the manager of the First Eagle Global Fund for thirty years.
Jean-Marie Eveillard helped grow the First Eagle Global Fund from $15 million in early 1979 to about $50 billion in mid-2019. He received a Lifetime Achievement Award from Morningstar in 2003 for building one of the most successful long-term records in the investment business.
I am deeply honored to be the inaugural chair holder. Jean-Marie Eveillard is a legendary investor who has one of the best long-term track records in the business. We are proud to be able to reinforce research and teaching at HEC on the principles and the historical achievements of value investing with his support.Augustin LandierProfessor of Finance, HEC Paris