Master of Science X-HEC Entrepreneurs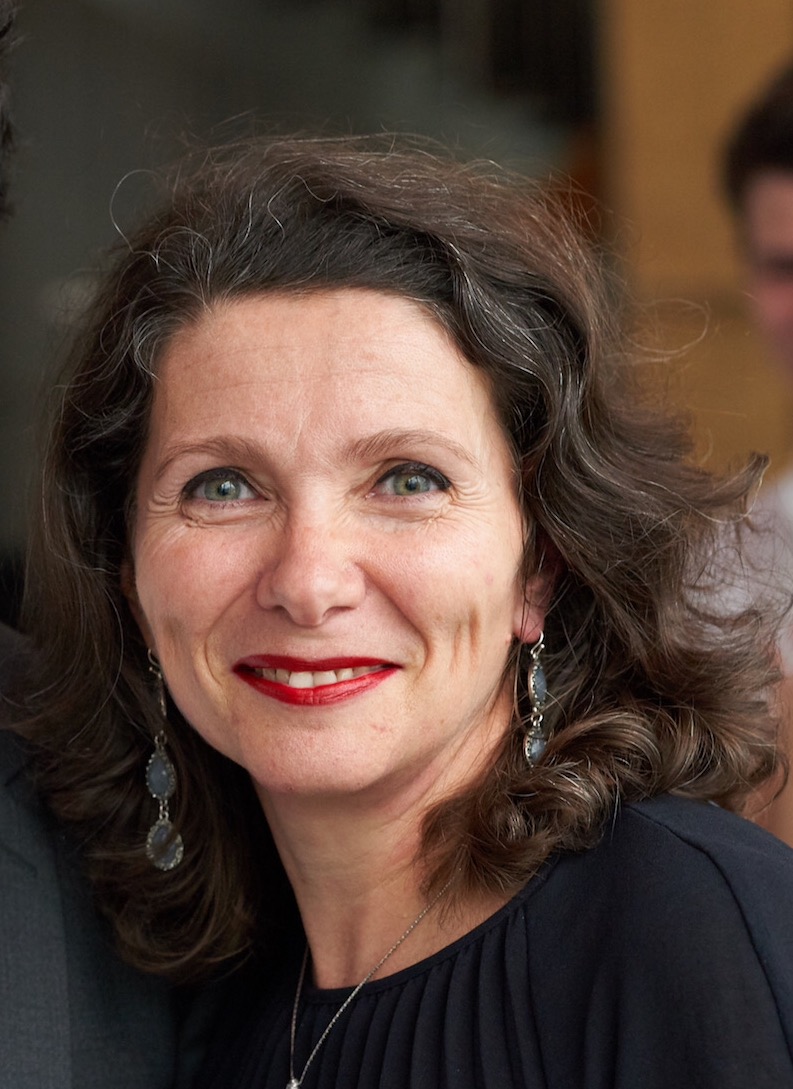 Our pedagogy offers a personal transformation. Learning through action supported by methods contrived by thought leaders. The degree program is anchored in the French entrepreneurial ecosystem, and is nourished by diverse inspirations.
Program Structure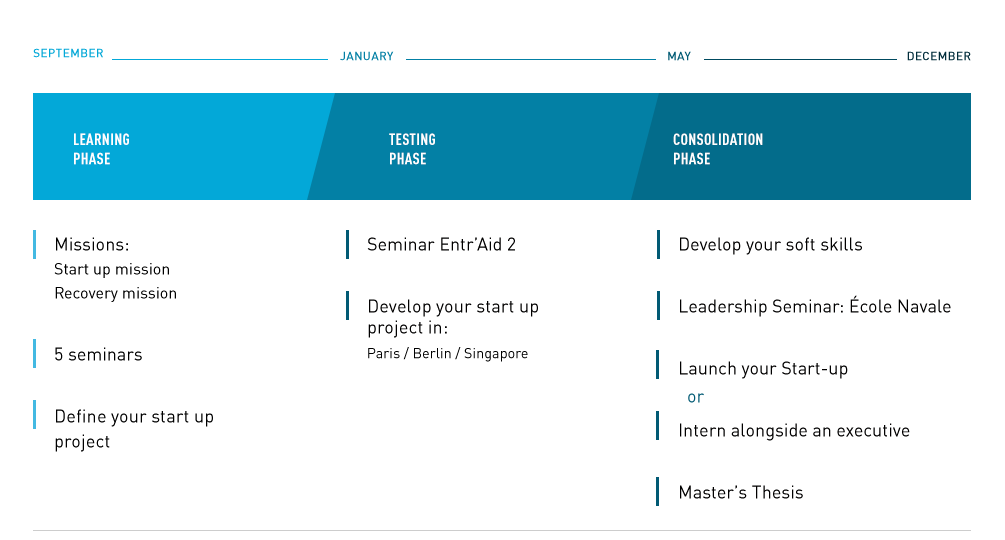 In this phase you will master the key approaches to entrepreneurship through the practice-based classes taught for each mission: "Start-up" followed by "Restructuring", alongside 5 seminars. You will also deepen your knowledge in a particular field (Retail, Hospitality, Health, Neurosciences, Fintech, Energy, etc.) and a particular technology (Blockchain, Digital, AI, etc.). Throughout this period, you will receive expert advice during two juries in order to help you define your start-up project.
Students will finish refining the ideas for their start-up and get to know the entrepreneurial journey of some alumni of the program during the first week of January during our emblematic Jura 2 seminar.
For the next three months, each team will work on their project in Paris or overseas, either in the US 'Learn 2 Launch' at UC Berkeley, or at Singapore Management University. Aside from immersing yourself in campus life, you will receive mentorship from professors who will help you develop your start-up project and discover a new entrepreneurial environment.
Following this three-month stint, you will embark on a study trip, where you will meet the founders of various start-ups and gain a clearer vision of your own entrepreneurial projects.

In this phase you will pursue your personal project. Either by developing the project started during Phase 2 ('Test') or by doing an internship as the right hand of an entrepreneur.
You will have the opportunity to acquire more soft skills such as leadership during the seminar at École Navale (The French Naval Academy).
In order to graduate, you also have to write and defend a thesis on a subject of your choice, but preferably a reflection on the different phases of the master.

The program aims to engage students in the entrepreneurial reality. You will therefore be immersed in concrete, field-based entrepreneurial missions that will enable you to develop your entrepreneurial way of thinking, before working on your own project.
The MSc program includes:
Compulsory classes
Electives based on chosen stream
Classes to develop soft skills
A field trip
An internship as the right hand of a CEO or the launch of a start-up
A Master's thesis
This program has been accredited the label of Master of Science (MSc) by the Conference des Grandes Ecoles.
Requiring 450 hours of teaching and an internship of at least 4 months, this accreditation is a testament to the international approach of our program. Requiring at least 50% of the course to be taught in English, programs accredited with this label allow students to gain a high-level specialized education, preparing students for the real-life business environment, notably within an international context.