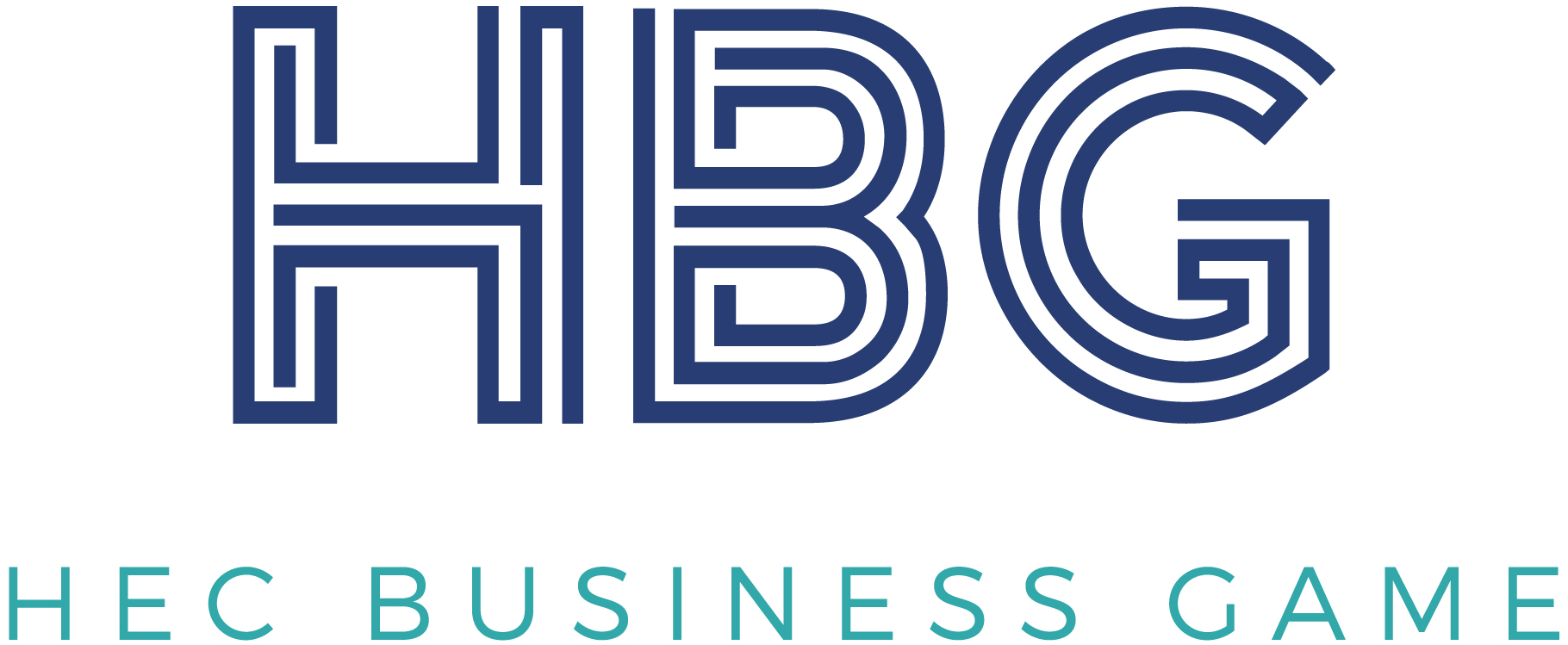 Society's history
HEC Business Game (HBG) brings together hundred of students from all over the world and provides a platform for participating companies to meet talent, but also to get new business ideas around concrete issues. 
The first edition of the HEC Business Game was held in 2014. Each year, the number of participants and members continues to grow, becoming a major event in the world of business schools. The event has grown considerably over the years, attracting more students each time and gaining international renown.
The association is part of the Alliance of European Business Games.
The mission
The team aims to provide participants with challenging case studies, exposure to international companies and opportunities to expand their professional and personal networks.
The HEC Business Game team partners with companies that organize challenges for the participants. During the challenge, students are exposed to innovative ideas and have the opportunity to meet with company representatives, as well as students from other business schools.
The HEC Business Game values:
Diversity
Innovation
Excellence
Entrepreneurship
Skill Development
The event
Over two days in April, different groups of students form to take part in two challenges per day, before pitching their ideas. The competition creates the ideal opportunity for networking with employees from influential firms such as Bain & Co.
Why join? 
Join an international team to organize a Europe-wide event, also one of the biggest events on the HEC Paris campus.

Participate in team building events, dinners in Paris and crazy POWs!

Get privileged contacts with big companies such as Shiseido and Bain & Company, working with representatives to prepare case studies and the event itself.

Develop organisational and leadership skills, essential in the professionnal world and recognised by recruiters.
Members
There are about 30 members each year. Members work throughout the year to organize the most impactful event. Team building activities help the members to get to know each other and to work together, while creating a positive atmosphere. Members meet for dinners and festive events in Paris.
The Heads of each department meet regularly to discuss the organization of the Business Game and then return to their individual teams to get to work.
Partnerships & Sponsors
Each year, the partners and sponsors may change. Here are some companies that have participated in past editions:
Bain and Company
Wavestone
Shiseido
Bouygues
Google
Gameloft
AB InBev
Bertelsmann
...