Master's programs
MSc Data Science for Business X - HEC
MSc Data Science for Business X - HEC
Master data to become a strategic leader
Impact strategy at the highest level through data mastery
Data is at the core of nearly every business decision. Through this double degree with Ecole Polytechnique, you will learn the tools needed to solve real problems, teaching you to ask the 'right' questions (both from a statistics and business perspective) and to use the appropriate mathematical and IT tools to answer them.
You will be equipped to shift constantly from data to knowledge, from knowledge to strategic decision-making, and from strategic decision-making to operational business implementations. With the first year spent learning the technical skills at a world-class engineering school, combined with a practical application in the second year at HEC Paris, you will master how to leverage data in a business context. Three-week-long business challenges enable you to work in teams on real and recent business issues, proposing relevant business solutions to the company's top management.
Program Structure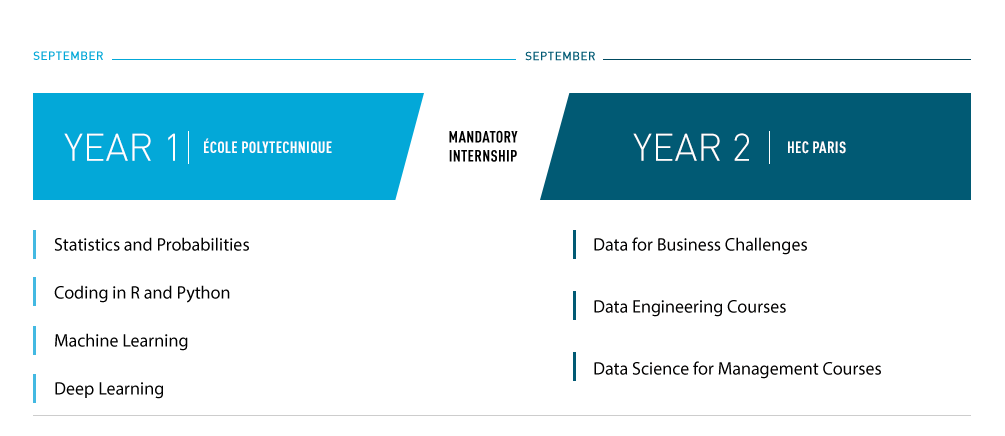 50% International students
2019 Data Day Marks New Initiatives
Braving the January 22 snowstorms, around 100 academics, students, company representatives and sponsors attended HEC's second on-campus Data Day, a wide-ranging conference devoted to the impact of data on research, education and society.
Read More