Learn the fundamentals of business management from our world-class faculty, and from the thought-leaders and renowned speakers who regularly come to campus. In teams of 4 or 5 students, you'll collaborate with your peers from all over the world to tackle today's most pressing business problems.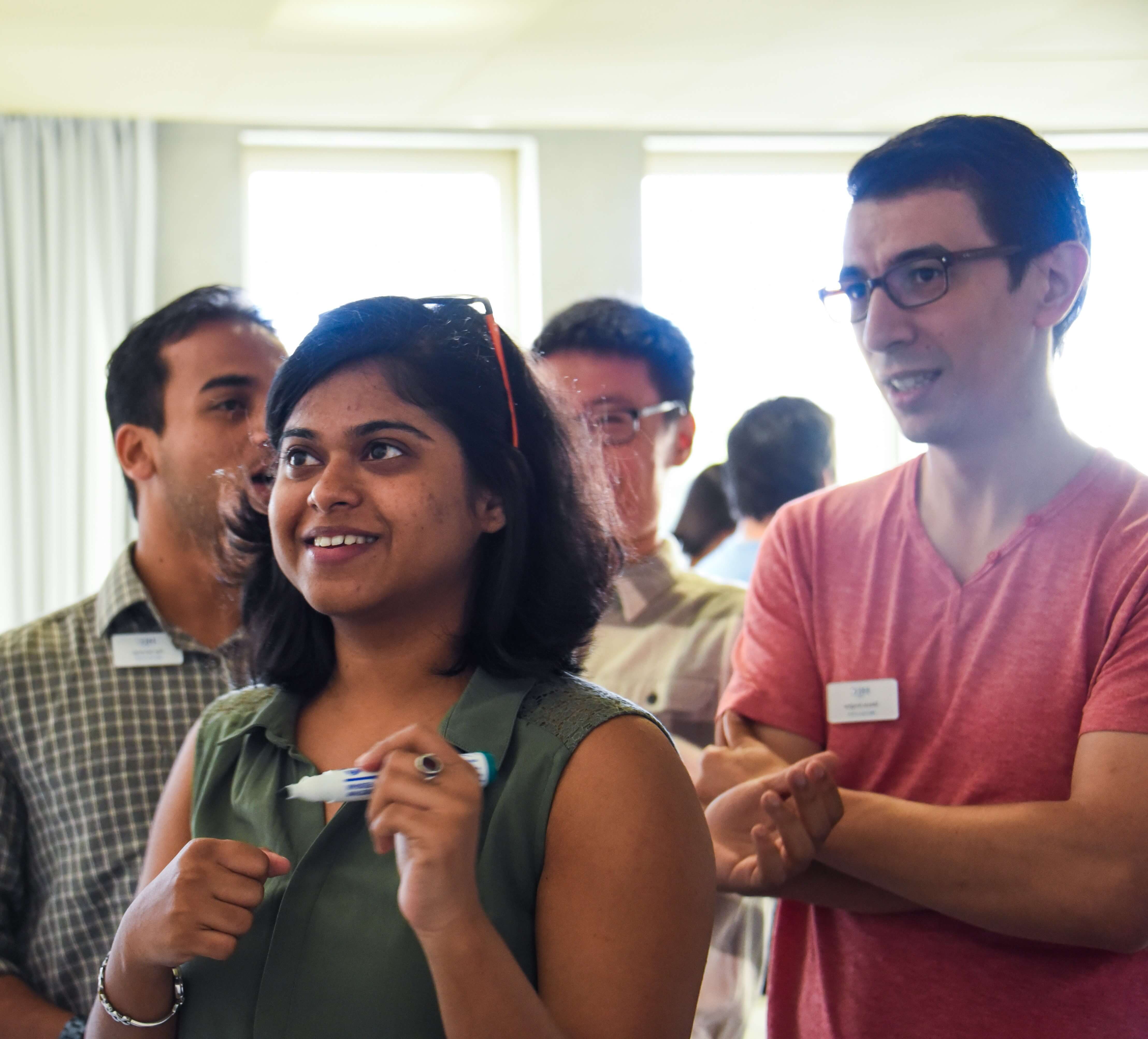 Learn Alongside your International Peers
During the first 8 months of our program, you and your classmates will be divided into working groups of 4 to 5 students, each from different countries and sectors. These hand-picked groups allow you to take full advantage of our global MBA community, which is 92 percent international. You will be able to collaborate with and learn from your peers, gaining a global view of business and practical experience with working in international teams. Gaining these important skills helps make the HEC Paris MBA a unique, transformative experience.
Term 1 has been designed to help you build the foundations for an in-depth understanding of business, teaching you the theories governing subjects such as Business Economics and Financial Markets. Teaching methods vary from lectures and case studies to business games and simulations (Negosim Business Simulation, Bach Business Game).
Introductory courses: Business Concepts, Data Science Camp, Math Camp, Negosim Business Simulation
Bach Game
Financial Accounting and Reporting
Financial Markets
Giving and Receiving Feedback
Managerial Economics
Managing Customer Value through Marketing
Problem Solving and Communication
Statistics and Business Analytics
Term 2 courses cover advanced business skills such as Corporate Finance and Strategic Management. They are designed specifically to expand upon the fundamental knowledge you gain during Term 1, giving you the tools you need to tackle the business problems of today - and of the future.
Corporate Finance
Ethics and Sustainability
Macro-economics for Business
Management Accounting and Control
Operations Management
Organizational Behavior
Strategic Management
The CARS Challenge