HEC Paris Launches France's First double degree in French cooking for Master in Management students
HEC Paris business school has partnered with cookery school L'atelier des Chefs to launch France's first professional degree in French cooking for its Master in Management students. This new double degree is a direct response to the increasing demand of the school's students interested in developing a career in the catering – hospitality sector. The first cohort to the double degree will start classes in September 2019.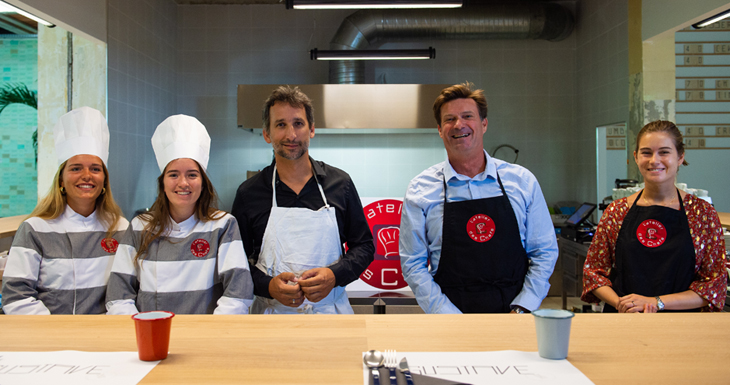 To be delivered in French in its first edition, the program will be available to all HEC Paris' Master in Management students as an elective course. The program, which is 100% online, will cover 186 hours of cooking lessons and 154 hours of baking classes.
As part of the launch of the double degree, HEC Paris has inaugurated a new restaurant area on campus last Saturday. Called Gustave, this new dining space, designed and built in partnership with L'atelier des Chefs, aims to give students the tools to practice and learn in the best possible conditions. As part of their learning experience, students will have the opportunity to cook and offer meals to students, faculty and staff at HEC Paris.
Nicolas Bergerault, Founder of L'atelier des Chefs and 1990 HEC Paris graduate, said: "This is an old dream coming true for me today: I wish I could have had such an opportunity while I was a student at HEC Paris! Today's digital transformation has opened doors to an array of new possibilities."
"At L'atelier des chefs, we chose to embrace it with the launch of a 100% online training program to the first degree in French cooking course three years ago and thus simplify the access to it. Today, the results speak for themselves: 99% of the students we have trained so far have passed the exam. The online training is our answer to the current very important needs of the catering industry in France."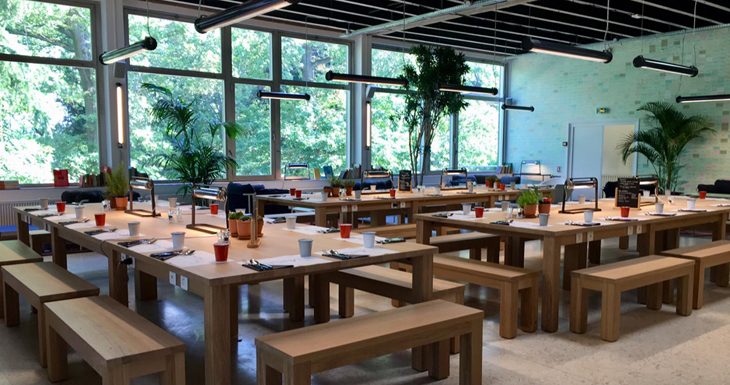 Eloïc Peyrache, Dean of Programs at HEC Paris, adds: "HEC Paris embodies both an invitation to explore and a fierce desire to allow each and every student to live their passion, whatever that passion may be. Some of our students will follow this course for pure thirst for discovery of a new universe. Others will dream of venturing into the catering industry."
"In both cases though, following a training with L'atelier des chefs represents a fantastic opportunity to discover the art of French cuisine and - why not - to launch a project in the catering industry," he adds.
This new degree will certainly enhance the interest of HEC Paris' students for the catering sector, keen to follow the footsteps of alumni Victor Lugger and Tigrane Seydoux, founders of Big Mamma, one of the greatest successes of the catering industry in France in the past decades.

Press contacts:
HEC Paris – Julie Dobiecki – dobiecki@hec.fr – +33 6 37 39 62 99
L'atelier des chefs - Nicolas Bergerault - nicolas.bergerault@atelierdeschefs.com  

About HEC Paris:
Specialized in the field of teaching and research in management, HEC Paris offers a complete and unique range of training for tomorrow's decision-makers: the Grande École program, Specialized Masters, MSc, Summer School, MBA, Executive MBA, TRIUM Global Executive MBA, PhD and a wide range of programs for executives and directors.
Founded in 1881 by the Paris Chamber of Commerce and Industry, HEC Paris brings together 140 permanent professors, more than 4,500 students and 8,000 executives and directors in education each year.

About L'atelier des chefs:
Created in 2004, L'atelier des Chefs has been an expert in the transmission of culinary know-how for the past 15 years.
Twelve cooking classes for amateurs welcome more than 200,000 customers a year both in France and in London. L'atelier des chefs accompanies many agribusiness or household appliances brands in their culinary communication.
i-Chef Pro, the 100% digital professional training platform of L'atelier des Chefs, trains several thousand apprentice chefs of collective and commercial catering, but also food department chefs in the large retail industry. The training for the first degree in French cooking and the first degree in pastry, which are 100% digital, have already welcomed hundreds of apprentices, including some from HEC Paris!