Inauguration of HEC Paris social business incubator
HEC inaugure Stand Up HEC, son incubateur social à destination de la communauté HEC et des entrepreneurs sociaux des quartiers, situé dans l'espace « Cursus Nova » de la Courneuve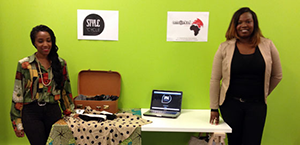 HEC Paris inaugurated its social business incubator, StandUp, on 21st May 2014 at La Courneuve in the presence of the social entrepreneurs who presented their projects. Hubert Bonal, Founder and Director of StandUp underligned the objectives of this new incubator : "encouraging social entrepreneurship and equal opportunities by mixing HEC Alumni or students with other entrepreneurs from deprived neighborhoods".
Already, StandUp is home to several success stories: Power On offers rural electrification solution in Africa, Pote Emploi is a platform promoting youth employment, kialatok proposes cooking workshops to educate professionals on diversity & intercultural issues, EmarketAfrica is a secured African online marketplace to shop.
One of the incubator enterprises has won the Crédit Coopératif Foundation RSE Trophy for its web platform SPEAR, which uses a crowdfunding approach to give social sector projects access to bank loans at a preferred rate. The young venture has already been acclaimed as a game changer in social sector financing.
 
Supported by the HEC Foundation , StandUp was created to help female entrepreneurs in the HEC community and in the underprivileged Seine-Saint-Denis neighborhoods accelerate their social business ventures. StandUp opened a permanent office in La Courneuve. Available free of charge, this structured yet flexible program enables participants to spend 12 to 18 months developing their venture through workshops, discussion and guidance from expert tutors and entrepreneurial sponsors. Participants can also apply for start-up funding to help get their project off the ground. Three more projects launched in November and another seven are in progress.