Royal Parks Half Marathon-Running for the HEC Foundation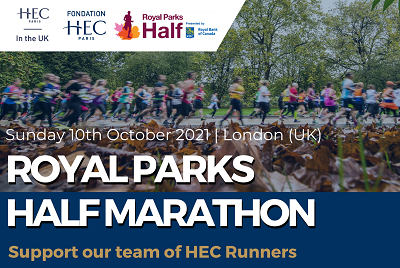 HEC in the UK is joining the Royal Parks Half Marathon in London on 10th October with a team of 10 HEC Runners ready to run & raise money for the HEC Foundation!

We invite you to support our team of HEC Runners who will run 21km in four of London's Royal Parks - Hyde Park, The Green Park, St James's Park and Kensington Gardens.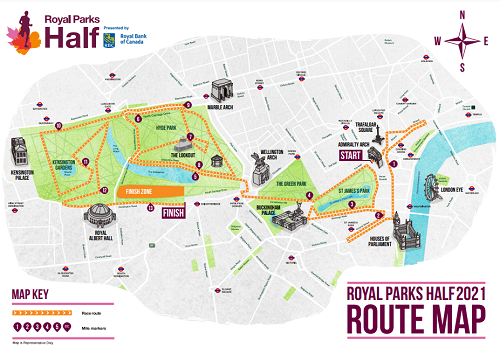 Objectives of the Half Marathon:
The objective of this initiative is to run and raise funds as a team for the HEC Foundation 
The team target will be to raise at least £10,000 
Funds raised during the campaign through the link will be used to finance HEC Foundation projects, including scholarships and potentially projects in London
The fundraising platform will close on 10th October 2021 at 4pm (UK Time)
At the HEC Foundation, our mission is to support the development of HEC Paris*.
We act collectively to promote equality of opportunity, support diversity, equity and inclusion, and the excellence and the international outreach of the School.
Over the past years, through the support of the Foundation, HEC has been able to accelerate its actions in favor of equal opportunities, not through quotas, but through active support of those in need. 
Today, thanks to the generosity of our donors, 18% of students receive a need-based scholarships. A level that has more than doubled over the past 10 years. Today, the Foundation is more vital than ever to give HEC Paris the means to enable exceptionally talented young people from around the world to realize their potential.
Funds raised by sponsoring the HEC Paris Team for the London Half Marathon will be used to finance scholarships for our students, and to support the development of HEC Paris' activities in the UK.
* HEC Paris is Europe's leading business school (Financial Times Ranking, 2020)
 
Testimony from Mehdi:

Meet our team of HEC Runners
Emanuele Cavaliere (M.20)
Emanuele Cavaliere was born in Andria, in the south of Italy, and completed his studies in engineering before joining the MSc Finance at HEC Paris and moving to London to work in Investment Banking.
Emanuele picked up running in 2016 and has never stopped cultivating this passion ever since. During weekends, you can find him at Regent's Park trying to improve his 10k times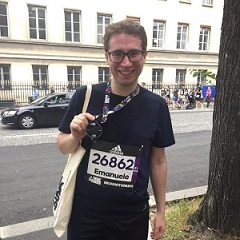 "My name is Polina and I graduated from MSc in Finance at HEC in 2015. I have been in London since then working in finance and having my digital asset advisory firm. I love running! I completed two marathons so far - one in Madrid and one in Berlin. I am very excited to join the team of HEC Runners this year and I have started training already!"
Founder & Ceo of Chenavari Investment Managers. President, FC Lorient. Major Donor of the HEC Foundation. Keen runner preparing NYC marathon in November. 
20 years in London. Former President of HEC Alumni UK.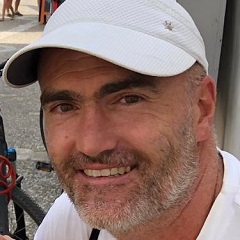 Corey is Marketing Strategist based in London, England. He holds a Bachelor of Commerce from the University of Victoria and an MBA from HEC Paris. Outside of work, you can usually find Corey at a local concert venue or up at 3AM catching the latest Vancouver Canucks game. He also spends his free time eating as many different types of food as he can get his hands on and drinking 7£ lattes at hip coffee shops. He does that more than he would like to admit.
"I graduated from HEC Paris in 2019 after completing my MBA.I am originally from South Africa but have been based in Paris and now London following my studies, as I develop my career in the healthcare sector. Becoming a dad last year hasn't put an end to my training, it just means I need to push my son with me!"
"I'm 25 years old, from Germany and work in London at UBS in Infrastructure Private Equity. 
I graduated from HEC in 2019 from the MiF and enjoyed running on the campus during the week and to the Versaille gardens on weekends. With two friends from HEC I also ran the Paris marathon when I lived in Jouy. Looking forward dot the Royal Parks Half Marathon with the HEC team!"
Ritika is a client success manager based in London, England. She was part of the September 2018 intake of the HEC MBA program and graduated in 2020. Raising funds for the HEC Foundation along with her fellow batchmates was motivation enough to sign up for her first-ever half marathon. Although a novice runner, she has actively been involved in sports such as soccer, badminton, and swimming.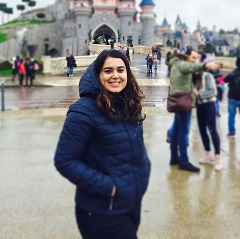 "German, living in London, I like to run :)"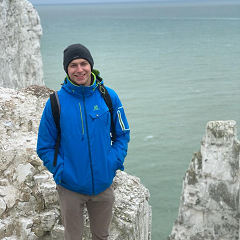 Apurv Chaturvedi (MBA.20)
Apurv works as an Operations Manager for a leading ride-hailing company. He completed his MBA from HEC Paris in 2020, and prior to that he was working with J.P. Morgan Investment Banking. Apart from work, he spends his time playing or watching football, working out or cooking. He does other things too, but probably not worth mentioning here!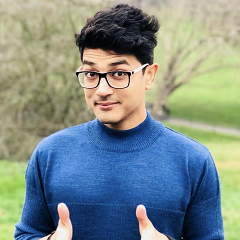 Lauren Onthank (HEC UK Deputy Director)
"Hi! I'm Lauren, French-American and currently Deputy Director to the HEC UK Office in London where I've been working for the past 3,5 years - being passionate about education & youth development, I love it! Outside of work, you'll find me working on various projects, biking, hiking with friends, baking & crafting… and I look forward to running this fun half marathon with the team, across London's beautiful royal parks ! ;)"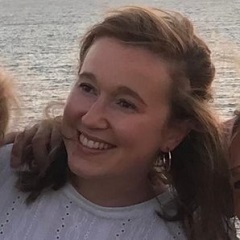 About HEC in the UK
HEC has a representative office in the UK, with a team of 4 full-time staff in London: Delphine Mourot (H.03), Lauren Onthank, Christina Keo and Wendy Degremont. The missions of the HEC UK Office are multiple. The HEC UK Office connects various HEC Paris programmes and their students with local opportunities, supports the alumni network in the UK, and works on raising HEC Paris' brand profile in the UK. In close connection with UK companies, partner universities, Franco-British institutions and our supportive alumni network, the HEC UK Office is on a mission to make HEC a major name in the talent and thought-leadership ecosystem in the UK!