About
Career Center
Career Center
Step into your career journey...
Successfully fulfilling your professional ambitions is our primary concern. As you set out to achieve your professional goals, we are here to provide guidance and to connect you with the best opportunities from around the world.
With personalized services designed to help you optimize your thinking
A team of dedicated professionals will work to help you better understand your personal and professional profile and develop your career strategy. Our individualized approach focuses on giving you the tools you need to reach your professional goals.
Events, meetings, and career treks
We are here to help you gain access to job opportunities at the companies of your choice. We organize campus events as well as career treks. Our career advisors help you prepare in advance of these events to maximize your chances of success.
HEC PARTNER
HEC PARTNER
HEC PARTNER
HEC PARTNER
HEC PARTNER
HEC PARTNER
HEC PARTNER
HEC PARTNER
HEC PARTNER
HEC PARTNER
HEC PARTNER
HEC PARTNER
HEC PARTNER
Internships and permanent positions are on offer for you in our career resource center
Companies attend the annual career fairs and meetups organized on campus
Recruitment events take place, where you can discover a variety of sectors and professions: finance, consulting, fintec
100+ clubs to choose among, according to your areas of your interest. Find support and inspiration in open, sharing environments, with opportunities for leadership and entrepreneurship
of HEC Paris graduates find their jobs via the school's career services.
Our Career Development Program
Create your career strategy via a 3-step journey of self-questioning, exploration, and achievement. This program is designed to help you find internships and positions in line with your ambitions, values, and expectations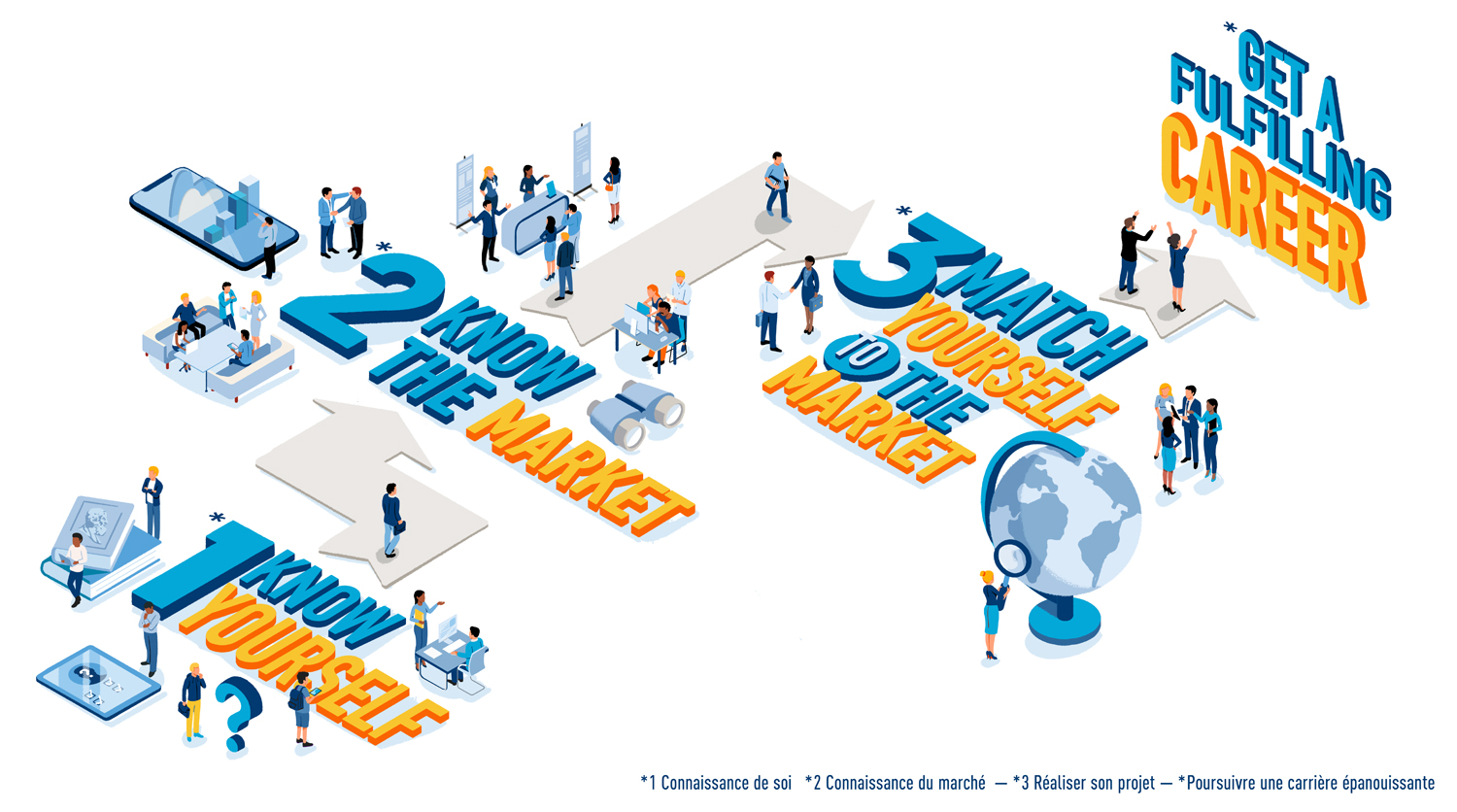 My career adviser connected me with an alumna working at "the company" in a very similar role. I got in touch with her and she told me about the company culture, what to expect in a typical working day, what they are looking for in interviews, and what kind of image I had to project. The power of the HEC Paris MBA is in its alumni network. And the HEC Paris brand makes you stand out.
An entrepreneurial ecosystem
Do you have an entrepreneurial ambition? At HEC a well-developed ecosystem will boost and support you as you build your project. With help from international experts and coaches, you can develop your leadership qualities, business concept and plan. The HEC Incubator can open its doors to you during the all-important creation phase of your project. Come and take advantage of Station F, the biggest startup campus in the world.
A powerful alumni network
Alumni forming an impressive network that is spread across the globe and structured via professional clubs and geographical groups. As a member, you will benefit, not only during your HEC campus years but throughout your entire career, from the support of this cohesive, powerful, and professional network.
Job offers with the network every year. Start now by taking advantage of the close mentoring of an alum!