Economics and Decision Sciences
The Economics and Decision Sciences specialization prepares students for high quality research on a wide array of both theoretical and empirical topics in Economics.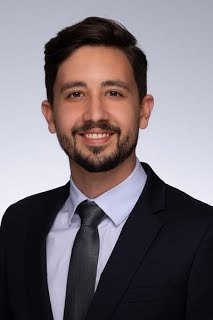 I strongly believe that the research done early in my PhD, encouraged by the program, has helped me gain the most out of the PhD and laid a strong foundation for my future research career.
Economics and Decision Sciences, 2020, Assistant Professor, McGill University
The Department of Economics and Decision Sciences at HEC Paris offers a Ph.D. in Economics program inclusive of a five-year fellowship. Our students are trained to the highest international standards to secure competitiveness in the international job market, spanning both academic and policy-making institutions.
The program
The first two years of the program expose students to cutting-edge courses in Economics as part of the Master in Economics, a collaborative postgraduate program jointly offered by HEC, ENSAE, and Ecole Polytechnique. This collaboration assembles the best researchers from the Economics departments of the three schools and HEC's department of Finance, providing students with unique and invaluable support in developing their research. In this vibrant and rich academic environment, students have significant flexibility and a broad range of options in assembling their study plans, allowing them to select courses that most effectively complement their initial background and desired research profile.
The subsequent three years are primarily focused on the completion of the thesis, promoting a rigorous and comprehensive approach to research. The high faculty-to-student ratio ensures that each student is actively involved in the life of the department, so that interactions happen continuously, far beyond the formal supervisor-student relationship. Integral to the training, the program encourages periods of visiting research at globally renowned institutions, enabling students to better understand the international academic community in which they will grow as researchers, particularly as they approach the job market towards the end of their studies. A variety of funding sources will ensure all the resources needed to a successful competition of any research in economics.
The department offers a rich array of research events that foster intellectual development and collaboration. One cornerstone is our weekly research seminar, where accomplished researchers from various universities share their latest findings, providing exposure to diverse perspectives and cutting-edge research. Furthermore, our faculty recurrently organizes international conferences, where PhD students are encouraged to attend and take active role; these include the "D-TEA worskhop", "Firms location and Economic Geography workshop ", and "Salento Macro Meetings", to cite only few of them. Another highlight is our annual Econ PhD workshop, a lively conference organized by our PhD students, where PhD students across prominent programs in Europe and US present and discuss their work. This workshop serves as a nexus for forging connections with future researchers and colleagues, nurturing interactions that often lead to collaborative research projects. Check out the amazing program of last year's edition!
Research topics
PhD candidates will benefit from the outstanding research quality of the Economics and Decision Sciences faculty members. Faculty members regularly contribute to prestigious economics publications, including the American Economic Review, Econometrica, Journal of Political Economy, and the Review of Economic Studies, among others, on a wide array of both theoretical and empirical topics in Economics. The department hosts prestigious research grants from highly competitive contests like the national French ANR and the European Research Council.
The following non-exhaustive list provides some ideas of the type of research done in our department:
Within the realm of decision sciences, our department engages in both theoretical and experimental research, investigating individual and group decision-making, especially when confronted with uncertainty and the passing of time. Our projects encompass a wide spectrum of topics, ranging from fundamental aspects of decision theory to pressing issues such as decision-making in the context of climate change.
The department is also engaged at the forefront of theoretical exploration in various domains, including economic theory, game theory, and applied mathematics. Conducted work extends to dynamic games, social learning, strategic experimentation, information and mechanism design, as well as social and communication networks. This research extends to applied fields such as mechanism design and industrial organization.
Our department has a focus on entrepreneurship, investigating how to boost entrepreneurial talent, the influence of peers on career choices, and the challenges related to startup financing. In the sphere of innovation, our endeavors involve identifying innovative firms and studying green innovation through the construction of new data about patenting activities. We delve competitive forces, R&D activities, and patent allocation, and study their implications for policy.
From a more macro perspective, our research projects focus on endogenous growth, incorporating firm heterogeneity, to shed light on the aggregate consequences of resource allocation inefficiencies. In the field of monetary economics, we explore various facets of monetary policy, including the role of household and firm expectations on inflation, consumers' search, and the intricate interactions between fiscal and monetary policies.
In the field of urban economics, we actively investigate the ramifications of technological changes, such as automation and offshoring, in shaping cities and the relationships between firm structures and capabilities. Our department maintains a strong focus on studying the future of labor, harnessing innovative data and surveys. A central theme involves understanding the transformation of local labor markets in the face of technological progress.
Please, check out our faculty web page for much more detail about faculty work!