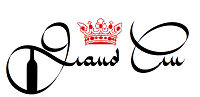 HEC Grand Cru is the oenology society of HEC Paris. Organising weekly tastings on campus and visits to producers, members of the association have the chance to engage with local manufacturers and learn more about their products. Additionally, members can enjoy spending Wednesday nights together, sharing ideas and stories over a bottle of wine.
The mission:

To introduce the world of oenology to the members of Grand Cru. The society wants to learn as much as possible about this practice: its diversity, depth and appeal. Promoting the work of local and foreign producers, allowing members to meet them face to face to learn about their terroirs and their work.

Key events:

With around 25 annual wine tastings, every Wednesday night, this society really enjoys developing its rich oenological knowledge and practice. 
Organised trips are planned throughout the year to Burgundy, Bordeaux and Champagne. This gives the members of the society a chance to meet producers and get to know more about how they make the products.   
Why join this society?
Grand Cru offers its members a unique opportunity to meet a new producer every week, as well as a sprits house once a year. The speakers are true enthusiasts and are passionate about their products, and students can interact with them to learn more about their roles and their terroirs.
Members/president/committee:

The current president is Pierre-Olivier.
There are approximately 70 members, which are carefully selected at the beginning of the year, based on their oenological skills.
Although the society does not have a particular sponsor, a former chief-sommelier for the Ritz in Paris, Georges Lepré, comes to provide training sessions for members every year. With two masterclasses devoted to both red and white wines. Georges has worked with the association for over 15 years and aims to train others in the art of oenology.

The society's history:

The creation of HEC Grand Cru dates back to 1990. In just under 30 years, the association has established strong relationships with many producers, speakers and institutions, over the mutual passion- wine. Regular speakers include Barons de Rothschild, Château d'Yquem, Margaux, Angélus, Ruinart, and Krug.