Hands-on Crisis Simulation Exercise Goes International
HEC Crisis Challenge coordinated the second edition of its student-led crisis simulation on April 11-12 in a high-pressure exercise involving six business schools. 66 students, divided into 14 teams, grappled with four crisis scenarios with four going through to a media-centered final.
In many Anglo-Saxon business schools, crisis simulation challenges are part-and-parcel of the education syllabus. The Stephen M. Ross School of Business at Michigan University have made it a trademark feature with their annual Leadership Crisis Challenge. King's College in the British capital also trumpeted their 2016 competition called London Crisis Simulation; while Lincoln University even offers a Master in Crisis and Management featuring regular simulation events.
On mainland Europe, however, this exercise harbors an air of novelty despite the fact that business leaders worldwide regularly face such crises. Hence the air of excitement as almost 100 students from the Grande Ecole, the Master's courses and the MBA embarked on a high-wire simulation event in mid-April. It was only the second student-led edition of its type on the Old Continent and was a step up from the first exercise organized by HEC Paris a year earlier. The preparation had begun in October 2018. "We need spokespeople who are credible, legitimate and who can be trusted," admonished the founder of EH&A Consulting, Emmanuelle Hervé, to students gathered for the final day's showdown. The call did not go unheeded: compared to last year's event, the number of teams almost doubled, the challenge's sponsors tripled and a partnership with the Michigan peers was set up.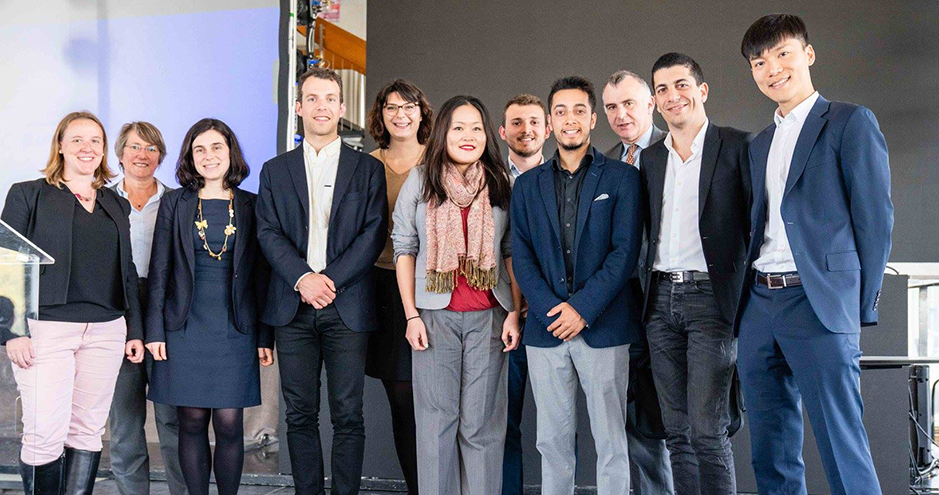 High Pressure Scenarios
This international collaboration was established by a team of HEC students who witnessed Michigan students performing in a high-stakes, high-pressure environment in March. The HEC-Michigan accord includes a trip to the U.S. university for the winner of the 2019 HEC challenge. There, they will compete in the North American challenge.
The stakes were therefore high as students and supporters congregated in the T206 amphitheater on April 11 for the start of the 24-hour event. Co-organizer Saya Yanada (Grande Ecole) immersed the students into the simulated business and media crisis which centered on three scenarios. "From now on, you are executive managers with a responsibility to all your stakeholders. You will have to answer to shareholders, your board of directors and your communications department."
The four scenarios included a food contamination caused by a cyber-attack on the manufacturing factory's system. The students were coached by senior management representatives from some of the five event sponsors. HP's head of e-commerce Fabrice Bochet (H94), for example, shared insights into the security issues his company deals with on a day-to-day level. Bochet has been heavily involved in the simulation exercise from the start. Marie de Freminville of Starboard Advisory outlined alongside her colleagues the variety of threats that hackers pose to the telephone company. These include ransomware, hacktavists, former employees, rival companies and, more surprisingly, government actors who "activate offensive cyber security campaigns". All 14 teams learnt the dos and don'ts of communicating to the stakeholders and general public.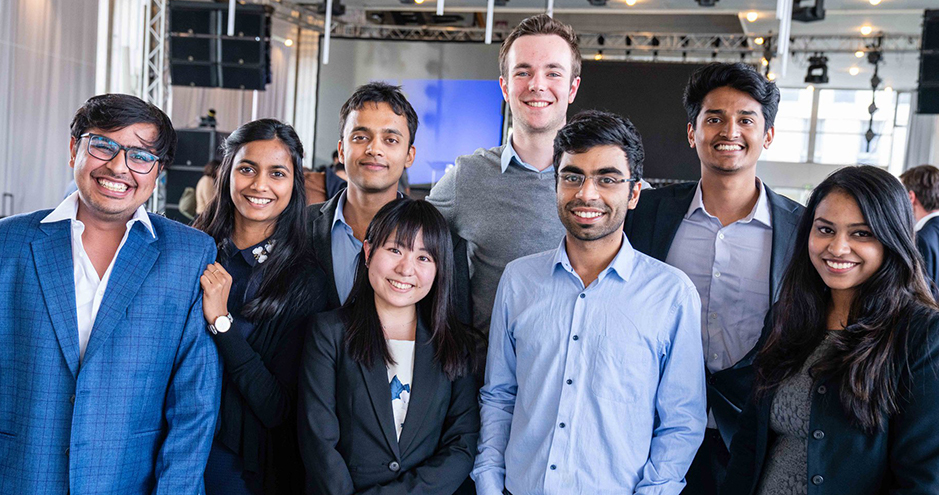 Transparency and a Cool Head
On this initial day, the teams devoted much of their time to making a video response to the attack and trying to persuade an executive board (comprised of representatives of the sponsors) that they were tackling the crisis adequately. 24 hours later, the 14 teams had been whittled down to just four. They faced off in a simulated press conference where Alumni, students from KIP and sponsors daily threw questions at them. The finalists included teams from ESCP and HEC Paris. "Crisis management is something we all have to deal with in our business lives," ESCP student Pascal Mies told HEC reporter Tom Carroll. "This simulation taught us how to organize ourselves into a task force capable of answering the crisis." Fellow student Raphael Poduschka added:  "It helped us keep a cool head and seek concrete actions and not empty statements."
Emmanuelle Hervé insisted on the need for transparency: "If you don't talk publicly about the problem, people will think you are in fact not even dealing with the problem." The consultant on crisis management warned the participants to weigh up each word when facing the press: "Often headlines can be very provocative as they are used (by the media) to attract buyers."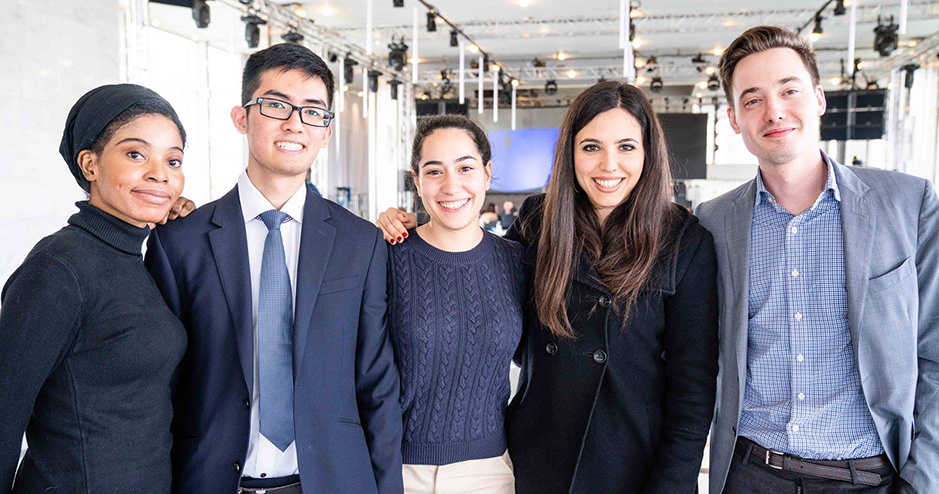 Rubbing Up Against the Pros
The exercise with the media was of particular interest for HEC student Hao Li. "It's vital to know how to handle the press, what language to use" she said. "We cannot underestimate its power since it can impact your brand in dramatic ways." Fellow team member Lovish Gupta retained the need for flexibility in times of crisis: "During crisis management, conventional business rules don't really work. You need to be flexible in allocating roles to your designated cells."
"Crisis management is not a subject we study in business school," added teammate Victor Rodrigues Guer. "This was a great on-hand experience for us, as we learnt how to communicate to true professionals and acquired the process and frameworks to manage these emergencies."
The winning team seemed a notch above the others. Five students from the HEC MBA and M.Sc. programs combined to resist the media inquisition and persuade their HP board that they had the crisis under control. The five were led by Noemie Escaith of the MBA 2020 class. She delivered a confident performance which appeared to have taken to heart a basic lesson shared by Emmanuelle Hervé: "People want facts - it's not the time for marketing. We see that mismanagement and denial of problems is often the origin of the crisis itself."
HEC organizers are hoping to repeat the simulation in 2020 and broaden their international collaborations. "We will take all of the feedback from this exercise to better design next year's simulation, balancing reality and fairness," concluded Saya Yanada.
Apart from HP and SFR, the scenarios for the exercise were backed by Arkema, EQUAD and IBM.