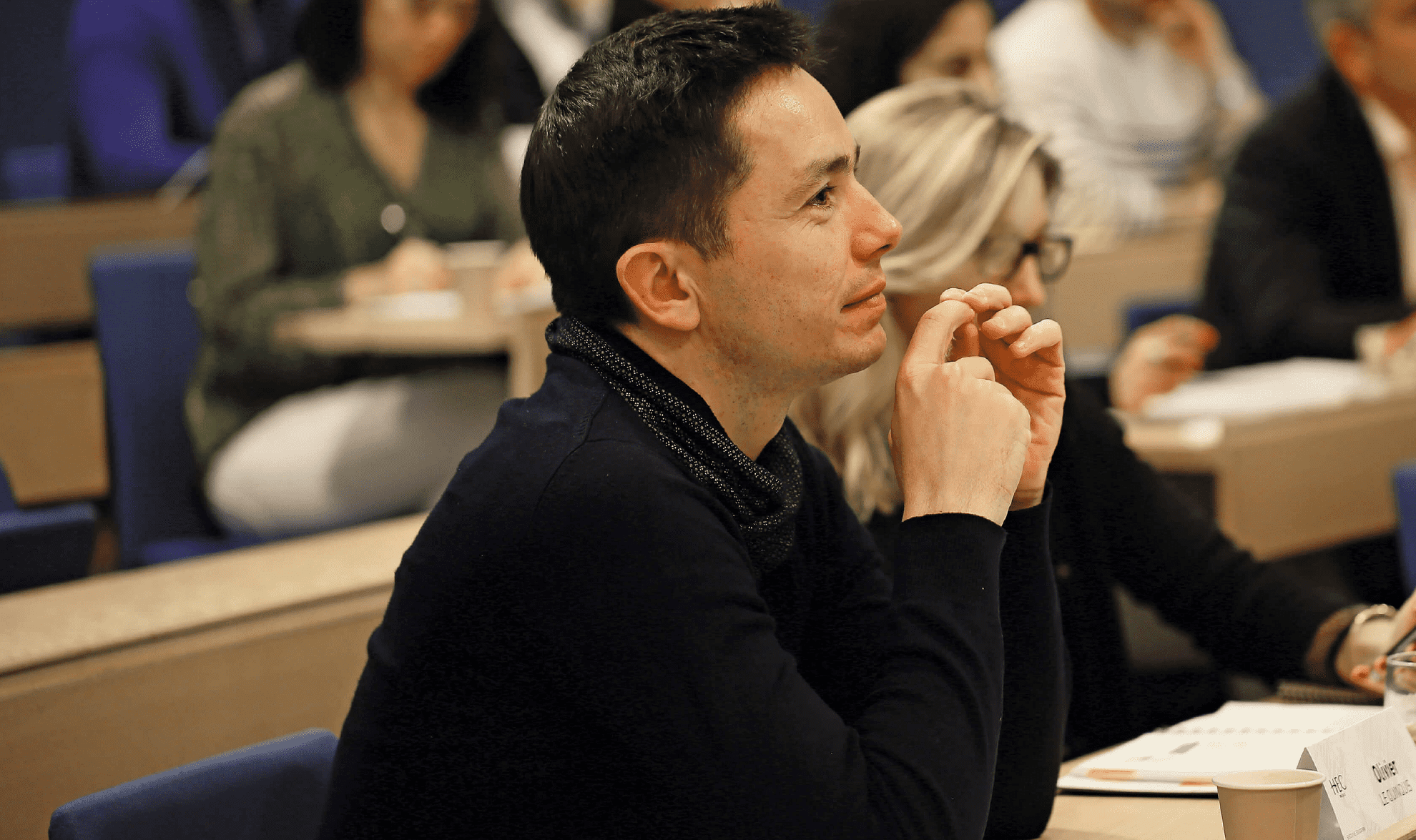 Executive Education
Global Executive Master In Management (GEMM)
Global Executive Master In Management (GEMM)
EXECUTIVE MASTER
Language : French
Overview
The GEMM program is aimed at senior managers or executives who already have or wish to prepare for a strategic decision-making role within their company.
In an environment, which the Covid-19 crisis has made even more uncertain, volatile, and complex, companies need autonomous and responsible leaders and managers, who are able to share common values and a strategic vision that promotes collective intelligence, innovation, and an entrepreneurial spirit.
This program enables you to customize your learning journey by offering a choice of 6 GEMM Majors, which share the same objective of developing a real dynamic of value creation for all the stakeholders with whom the company interacts: customers, of course, whether internal or external, but also shareholders, employees, suppliers, and other key private or public partners, while at the same time respecting and promoting the sustainable development of the natural and social environment.
The program is aimed at:
Senior managers and executives with a leadership role in their company in areas such as general management, business unit management, operational management, functional management (finance, management control, marketing, communication, sales, human resources, sustainable development, CSR...). Depending on their profile, each participant can choose and apply for the GEMM Major that is the most adapted to their personal and professional project.
Program
The Global Executive Master In Management (GEMM) program is run over a period of 16 months and gives you the unique opportunity to choose a specialization from among 6 GEMM majors, each composed of 3 certificate programs, 1 of which is common to all the majors.
Each participant must also develop and write a professional thesis.
Objectives
Develop your managerial skills by adopting a cross-functional, responsible and agile approach and master the key levers of value creation
---
Enhance your leadership skills and your ability to create value in a collaborative, sustainable and innovative way in your area of expertise
---
Play a proactive role in the transformation of the business model in your sector of activity to take advantage of both the digital revolution and the new challenges of energy transition
---
Benefits
Take a step back to reflect on your profession, your company and your career
---
Develop and update your knowledge to enhance your professional performance
---
Take the lead in your business unit or prepare to do so, if you are going to assume higher levels of responsibility in the near future
---
Gain immediate access to the international HEC Alumni network
Learning Methods
A balance of theory, methodology, practical cases, interactive exchanges, sharing different experiences and skills, as well as individual and group work. Depending on the major, we also propose discovery programs, study trips, and action plans that are guided by a mentor. All participants develop a professional thesis, which is tutored by an HEC Paris professor or an expert facilitator.
Funding options
Find out more about possible funding options for the program you have chosen.
Download the brochure

Fields preceded by an * are mandatory. Failure to fill out the correct fields will delay your brochure request. By completing this form, you are giving consent to HEC Paris to collect your data in order to process your request for documentation, offer you its training programs and ensure their follow-up. You have a right to access, modify, oppose, delete, limit, transfer, and to inform us how you wish your personal data to be processed, in the event of your death, by contacting exed@hec.fr. Find out more about the management of your personal data and your rights