Where Innovation and Entrepreneurship Meet Purpose
Signing up for the HEC Paris MSc in Innovation and Entrepreneurship just before the pandemic turned out to be a life-changing experience for Ara Fernezian. Having just turned his back on a successful career in the events industry (summits, exhibitions, conferences, etc.), Ara realized the importance of slowing down after a burnout and discovered a higher meaning and purpose to lead, help and contribute.
Ara wanted to reinvent his work and find ways to improve the lives of others, but hadn't yet found the secret ingredient. The programme showed him how he could align his economic goals, experiences and skills with doing good – and that it could be an incredibly potent mix...

 
When you're on an executive career ladder in a publicly listed company, the pressures of constant financial growth through tough economic times can be incredibly hard to step away from
"My background is in the meeting industry, specialized in connecting people, creating markets and driving conversations – I did that for the government in Abu Dhabi for many years, and then I handled Middle Eastern office for RX part of RELX plc. Five years ago, I started to question the meaning of success, and that changed me. We equate being successful with a great career and we often strive to work for globally renowned companies. For the individuals who work at these companies, the pressure to do more and create constant value for stakeholders keeps piling up. I decided I wanted to do something different – still using my background in connecting people, driving conversations and shaping agendas, but with a purpose; something that had more to do with driving value to humanity."

 
Ara founded a company named Stratecis in 2018, with a goal of reinventing the way that people connect to serve humanity. He knew that he wanted to enable youth and purpose-driven entrepreneurs, but he didn't yet have all of the pieces in place
"Towards the end of 2019, I started the MSc in Innovation and Entrepreneurship at HEC Paris, an online course lasting 20 months. It was partly inspired by my father, a successful entrepreneur, and the realization that I didn't want to look back when I was 60 and say, 'if only.' The course was a complete eye-opener for me. I very quickly came to learn that you can run a business that makes money and helps people at the same time. The course was an incredible learning experience and a key part of my transformation – in fact the path of my whole business changed when I learned about social entrepreneurship and impact. 
I was already a specialist in the sustainability field because I used to oversee the largest sustainability gathering in the world. But my focus been always about numbers – number of visitors; size of profit and so on. The impact that this and other, similar sectors could have on the world – beyond economic value or beyond profit – was never a consideration until I took the HEC course. Suddenly, it gave my whole understanding about business more meaning."

 
The course was a powerful Covid antidote, and a masterclass in building remote working culture
"I was in Abu Dhabi for the duration, but never once felt that I was miles away from the Paris campus. HEC are incredible at creating communities – there was always some virtual engagement to go to and all the alumni are still very committed and active. I also discovered a lot about learning and engaging online, which is something I hadn't done before and which also now forms part of my business culture."

 
Ara's business today draws on multiple things he learned during his time at HEC Paris
"There was a course on design thinking, for example, and that fascinated me. It's all about human-centered design experience with the purpose of solving real-world problems – with a special focus on People, Planet and Profit. And that is something I now apply to everything I do. Today, I work on various projects with government to enable the next generation of purpose-driven entrepreneurs and youth through social innovation and entrepreneurship, and by putting together everything I learned in my career and the things I learned during the course, my company now has an amazing business model. We build community platforms, human-centered experiences and content that will help one million young people and entrepreneurs over the next decade."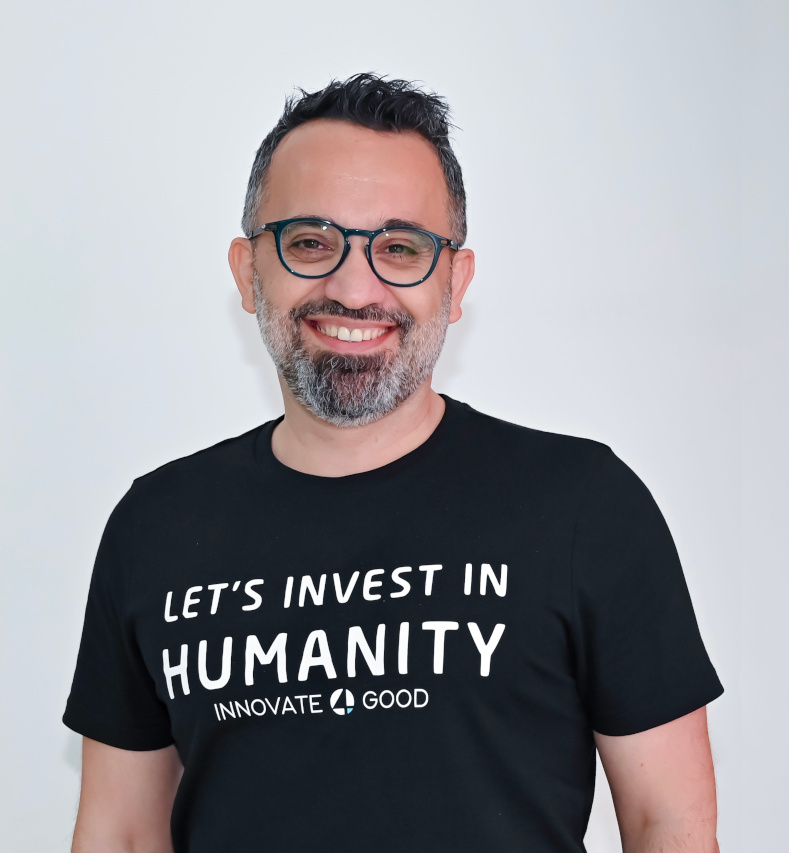 Ara Fernezian
 
Changing the minds of investors is a priority if more purpose-driven enterprises are to flourish
"The money I invested in my HEC Paris course has been paid back to me more than 10 times, so the success of the program and the concept of purpose-driven enterprises speaks for itself. But what's clear is that large corporations and investors don't believe in social or purpose-driven enterprises because they don't think they can make money. They want someone who can give them a quick high return instead of one that can lower yet more sustainable long-term value. We are on a mission to convince investors to reconsider the way they look at for-profit social or purpose-driven enterprises, and help them to see that they can change the world at the same time."

 
Ara's book Learn a Little About a Lot is a journey about how he learned to rethink some old assumptions and transformed his ability to cope with adversity
 
"It's a book about self-knowledge, purpose and entrepreneurship. I had some difficult times between 2016 and 2018, as well as a major transformation from 2018-2021, and I found that journaling helped me to understand myself a lot better. It's a great way to start looking after yourself – because if you're not looking after your physical and mental wellbeing, you certainly won't start thinking about creating your dream venture or career. Learning a little about a lot is the journey I took ¬– often on the rocks – to achieve my self-growth. It is about how I learned to rethink some old assumptions and transformed my approach to cope with adversity by learning new skills and developing new ideas and perspectives. Through the book, I wish to take readers along this rocky yet interesting journey and help them acquire knowledge and skills to build resilience and adaptability to respond better and faster."
 
It's never too late to step off the career ladder and search for a purpose to give a higher meaning to your work
"If you're a decade or two into your career, and you think there might be something better out there for you or you are searching for a higher meaning and purpose, you have to pause or slow down and do what's known as a life audit. Look up 'the wheel of life' online – it helps you see where you are and gives you clues about what success means for you and where you might want to go. And for employers, I'd say: be kind to your high-flyers. If you have good people working for you, look after them. Look after their wellbeing and bring in life and success coaches to work with them if you can, because the loyalty they are showing to the company is invaluable."
To know more about the MSc in Innovation and Entrepreneurship of HEC Paris Executive Education, click here.