Geopolitics, Globalization and Business Strategy Summer Program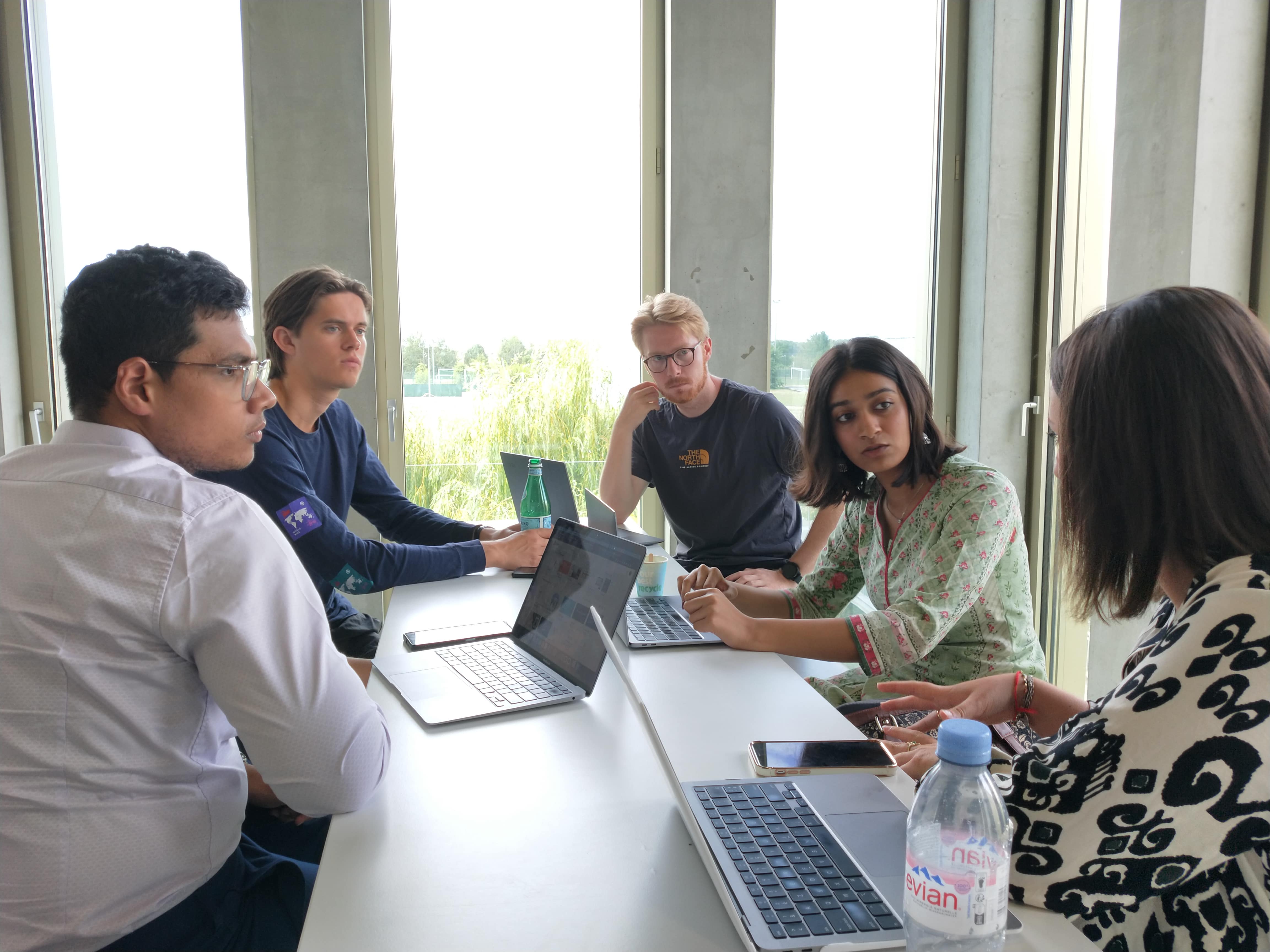 Nationalities represented
Student nationalities outside of Europe
*Total Summer School 2023 Profiles
Students' Home Academic Institutions
Princeton University, USA
McGill University, Canada
LUISS Business School, Italy
ESADE, Spain
IE Business School, Spain
Imperial College London, UK
Bocconi University, Italy
London School of Economics, UK
The Chinese University of Hong Kong
Amherst College, USA
Columbia University, USA
Fundação Getulio Vargas, Brazil
Kings College London, UK
Lehigh University, USA
Bucknell University, USA
National University of Singapore
New York University, USA
Sciences Po Paris, France
Shanghai University, China
The University of Texas at Austin, USA
University of California, Berkeley, USA
University College London, UK
University of Tokyo, Japan
Vienna University, Austria
Yale University, USA
Plekhanov Russian University of Economics, Russia
Academic team
Jeremy Ghez
Academic Director,
Professor, HEC Paris

Jeremy Ghez is a Professor of Economics and International Affairs (Education Track) at HEC Paris. He is the academic director of the Sustainable and Disruptive Innovation Track in the HEC Paris MBA program and of the HEC Paris Center for Geopolitics. Previously, he was Scientific Director of the school's master program in Sustainability and Social Innovation.

His research and teaching focuses on managerial economics, the global business environment, strategic foresight, tech giants, as well as on US and European politics.

Before joining HEC Paris, he was an assistant policy analyst and a research fellow at the RAND Corporation and at RAND Europe.

In 2016, he received an award for his case study on "The Economics of Amazon." In 2019, he was named one of the world's 40 best under-40 MBA professors by Poets and Quants.

His book, Architects of Change: Designing Strategies for a Turbulent Business Environment, was published  by Palgrave MacMillan in 2019. He has appeared on Bloomberg, the BBC and France 24, as well as on various French media.
 
Past Speakers

Ardavan Amir-Aslani, Paris-based Lawyer and recognized expert in international relations.
Kim Chong Woo, Researcher, the Center for Public Opinion and Quantitative Research at the Asian Institute for Policy Studies.
Jean-Michel Gauthier, Affiliate Professor at HEC Paris, Deloitte's Chief Economist Officer for Energy & Resources in Paris
Paul Hailey, Coordinator of country risk analysis for Responsibility Investments, a leading impact investing asset manager.
Olivier Klein, Affiliate Professor of Economics and Finance at HEC Paris, CEO of BRED Banque Populaire
Philippe Pelé Clamour, Affiliate Professor at HEC Paris, Academic Coordinator of the Executive MBA track in Russia
Chang-Hoon Shin, Researcher and the Director of International Law and Conflict Resolution Department at the Asian Institute for Policy Studies.
Tariq Sijilmassi, CEO of Crédit Agricole Maroc, the fourth largest bank of Morocco
Gregory Treverton, National Intelligence Council Chairman at the Office of the Director of National Intelligence
Justin Vaïsse, Director of Policy Planning at the French Ministry of Foreign Affairs
Alex White, Regional Director for Europe at The EIU (The Economist Intelligence Unit).