Executive MBA
Learning Experience
Learning Experience
Our part-time Executive MBA program allows you to continue working and directly apply everything you are learning within your company. The 18-month program features 4 key learning components: Core Courses, Leadership Development, Specializations and a Capstone Project.
Partner Universities Worldwide
18-MONTH PROGRAM
The HEC Paris Executive MBA program is available in five part-time tracks that allow students to select a format that fits with their lifestyle and professional career. The 18-month program features three key components – core courses, custom courses and a Capstone Project.
Our innovative, hands-on learning approach combines case studies, workshops, interactive role-plays and testimonials from senior executives and industry experts. Part of the program is delivered via distance learning solutions, which allow students to explore certain aspects of the program in greater depth. The program also includes a personal and professional development program to provide students with the skills and confidence to take their career to the next level.
Time commitment
The HEC Paris EMBA program features a total of 49 in-person days.
Students also complete mandatory learning content in between modules. This may consist of readings, interactive digital content, cases, simulations, office hours, webinars, online quizzes, videos and more. These learning tools give students control over the materials they would like to reinforce or review prior to the subsequent session.
Asynchronous digital content can be completed at each student's own pace. Synchronous digital content is scheduled well in advance for a specific time and date, so all students must be present at the same time.
We estimate a time commitment of 8-10 hours per week for this content, not including other homework and the Capstone Project.  
The EMBA schedule is designed to work with an executive's agenda.

*The HEC MBA and EMBA are accredited to grant a Master's degree under European Standards and, by extension, are registered on RNCP (Répertoire national des certifications professionnelles). 
The training consists of a total of 561 hours of teaching, spread over 404 hours delivered in classroom  (i.e. 49 days) and 157 hours academic complementary activities delivered online. These 561 hours are divided into 6 modules and include 80 hours of specialization.
World Class Faculty
Place yourself at the receiving end of the most important strategies and ideas in business today. At the HEC Paris Executive MBA, you will discuss, debate and brainstorm in a personalized and rigorous environment, with professors who will sharpen your analytical skills and provide you with rock-solid insights for making decisions.
Our 160 permanent professors hold PhDs from the world's leading universities, including Harvard, MIT, Princeton, Stanford and top European institutions.
Accreditation Information
Vigorously seeking and maintaining accreditation follows a desire to benchmark our strategies and processes against global norms in business education. They confirm that HEC Paris MBA and EMBA have programs and management that meet or exceed international standards. The accreditation of the school is driven by a commitment to improve the quality of management education. Both processes involved a self-assessment analysis followed by an external audit.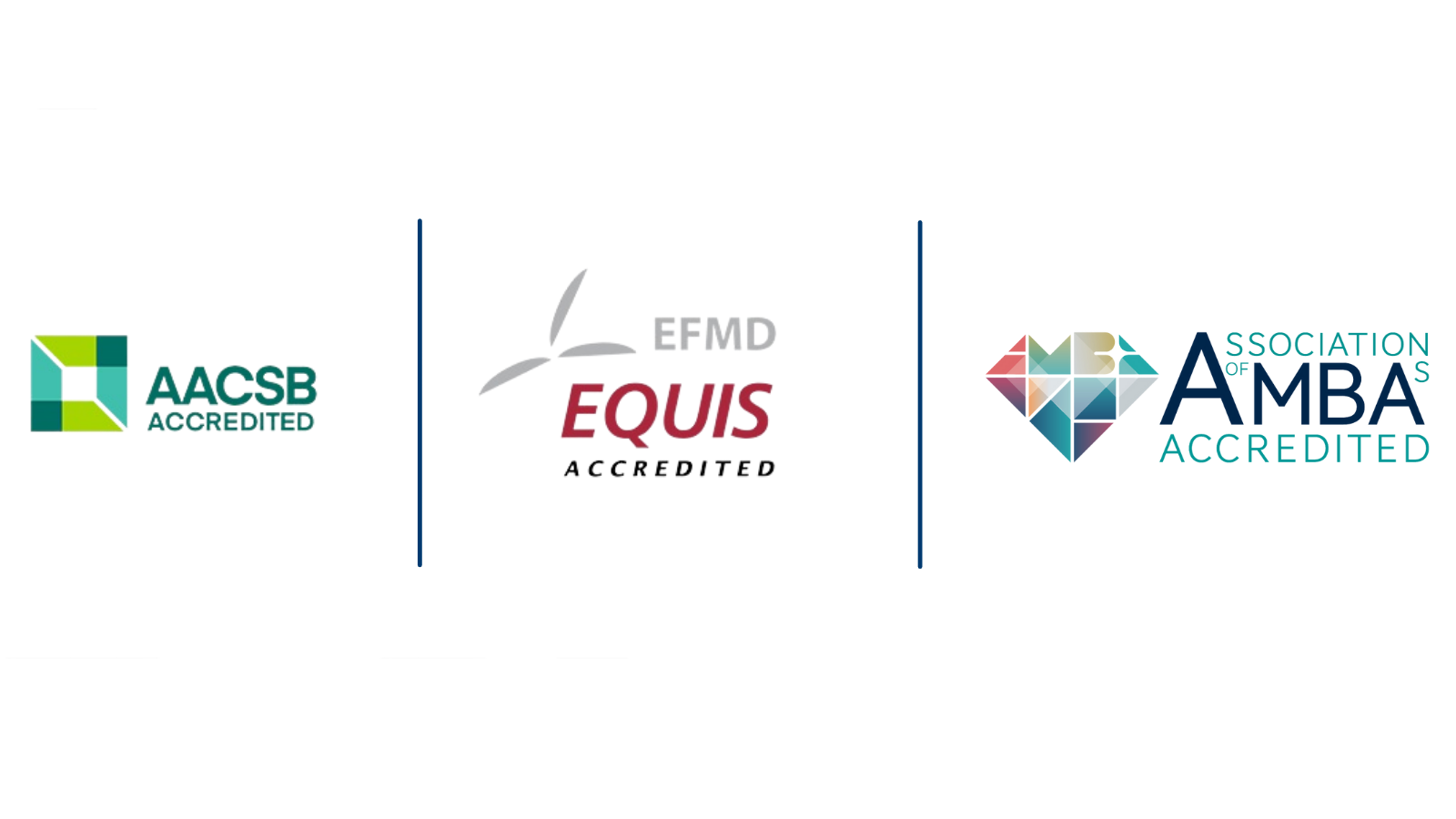 HEC Paris MBA Programs has received accreditation from AACSB International (The Association to Advance Collegiate Schools of Business, based in the US), from AMBA (The Association of Masters in Business Administration) and re-accreditation from EQUIS (the accreditation arm of the European Foundation for Management Development - EFMD). HEC Paris is among only 108 institutions worldwide that hold all three accreditations simultaneously- the elusive "Triple Crown" accreditation. 
The HEC Paris MBA and EMBA are accredited to grant a Master's degree under European Standards and, by extension, are registered on RNCP (Répertoire national des certifications professionnelles).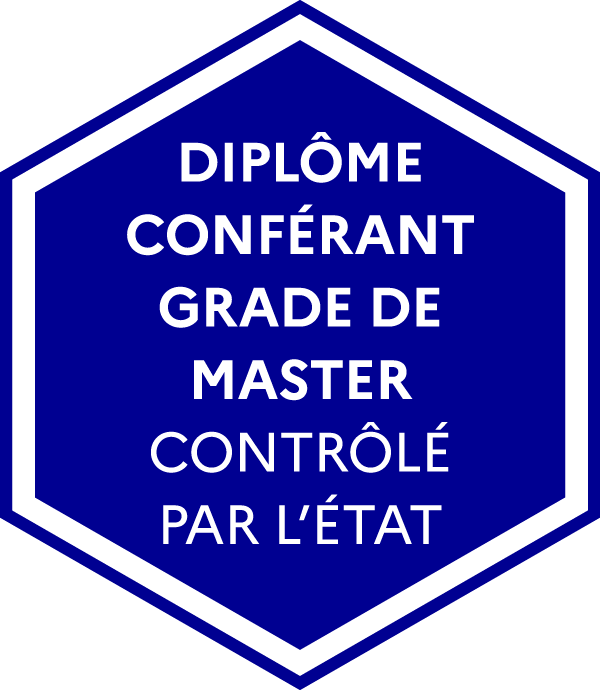 The grade de master, or master's degree, is acquired through various diplomas, and officially establishes the level of training at bac + 5. It comes after the bachelor's degree (bac + 3) and precedes the doctorate (bac + 8). It is translated into a number of credits (ECTS): a student conferred the grade de master has accumulated 300 ECTS (180 during their bachelor's degree and 120 for the master's degree) during his or her higher education studies, allowing him or her to continue on to a doctorate. Degrees were introduced in France to facilitate European mobility of students and the integration of diplomas between European countries.
Ce programme est constitué de quatre blocs de compétence. A ce jour, il n'existe pas de passerelles avec d'autres programmes.
Fiche RNCP: This program is available in VAE