Cartier Turning Points Chair: 12 Students Join the Gen Z Observatory
Last January, HEC Paris, ESCP and Maison Cartier formalized a groundbreaking partnership by launching a Chair devoted to researching societal challenges and new business practices. The Turning Points Chair is codirected by HEC's Anne Laure Sellier and ESCP's Ben Voyer. Its ambition is to share a research culture to inspire a unique organization to tackle current and future turning points in its business practice and societal impact. The Gen Z Observatory is an initiative from the Chair: designed as a modern think tank to explore emerging generational and cultural changes, it gathers students who represent a culturally diverse population, well-tuned and connected to the diverse range of social media platforms from mainstream to niche ones.
Last September, HEC Paris and ESCP Business School launched a call for applications from students to join and formed a teal of content curators. To apply, students had to send a 90-second creative video to convince the jury they had what it takes to become part of the curators team. The jury chose 12 students (4 Europeans, 1 Indian, 1 Korean, 2 Chinese, 1 American, 1 Moroccan, 1 Lebanese and 1 Russian), representing a diverse mix of backgrounds. The final selection includes, for HEC Paris: Lila Calandra, Shambhavi Gujar, Eunjee Lee, Farah Nassar and Yi Tang. And for ESCP Business School: Arianna Aprico, Anouk Rubinstein, Maksim Shymanovich, Abigail Trombley, Alma Ullén, Julien Wagner, Quanfu Wang.
For Cyrille Vigneron, the Gen Z Observatory is a very fruitful example of the way companies can collaborate with Business Schools: "Getting the new generation's perspectives on a wide range of business and societal topics from across the world is highly valuable for our Maison. Listening to Gen Z helps better understand and anticipate changes and trends. Young generations can bring outstanding inspirations to address current and future turning points in business, as well as their societal impact. I have been extremely impressed by the outcomes of the pilot phase."
---
Some of our HEC Paris Content Curators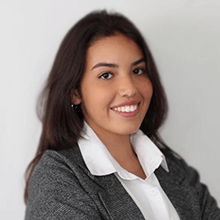 Lili CALANDRA: I'm from Morocco and currently in pursuit of a Dual Master's degree between HEC Paris and Sciences Po, studying Management and Public Policy. As long as I can recall, I've always been drawn to the world of luxury. I am fascinated by this unique industry, which combines more than any other, innovation and tradition, national pride and international business. This is why I joined the Cartier Gen Z Observatory as Content Curator. I firmly believe this industry is driven by a particular attention to details and client expertise and it is key to be able to understand the future needs and trends that the Gen Z will face. Last year, I had the chance to go on exchange at Keio University and to travel all over Japan. This experience had a significant impact on me and broadened my understanding of a wide range of topics. Reflecting on Gen Z seems to be a real chance to put into perspective our biased views on our conflicted generation. I'm also really excited to share this experience with ESCP students!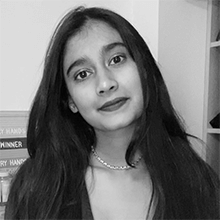 Shambhavi GUJAR: I'm an MSc Marketing student at HEC Paris. I originally hail from Pune, India and I completed my undergraduate degree in Mathematics and Statistics at King's College London. Having spent half of my childhood in India and the other half in the UK, I've experienced the best of both worlds. I got to appreciate the culture and tradition in my home country while capitalizing on the educational and professional opportunities offered abroad. I learnt to quickly adapt to new situations and develop a deep respect for varying opinions and beliefs. I would very much like to further build on these skills and being a content curator for Cartier helps me do so effectively. Data collection and analysis also keeps me in touch with my quantitative background and I thoroughly enjoy creating aesthetic but engaging infographics and presentations. I'm particularly interested in studying the growing Luxury markets in developing economies like India, where the Gen Z perspective is extremely relevant as about half of the population is below the age of 25. In my free time, I like to sing, photograph and cook. I'm also a huge fan of Bollywood movies & music!
Eunjee LEE: I'm from South Korea, and currently studying in HEC Paris, MBA program. Before entering the school, I worked as a marketer in cosmetics industry. Back then, I had good opportunities to observe and study people's behavior: how they change their actions or minds gradually, how the different brand, price, or design impact on their decision making etc. Among those experiences, it was certainly interesting to witness how "sustainability" had become a critical factor for cosmetics; this phenomenon was barely seen when I started working in 2016, but now it takes the most important part for almost every brand and country in cosmetics sector. In this big movement, I could see lots of different dots such as self-esteem, animal rights, and COVID are eventually connected and made a big circle to aim a greener planet. Hence, I know, and believe that just small changes in our behaviors can ultimately have a big impact on the society when it becomes collective one. And that is the reason why I wanted to be part of Gen Z Observatory where I can observe and foresee how our beloved young generation want the world to become.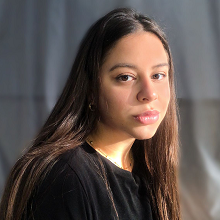 Farah NASSAR: I'm Lebanese and I recently moved to Paris to join X-HEC entrepreneurs. Being Lebanese in itself carries an essence of belonging to so many different places & being exposed to numerous cultures all at once.  Moreover, exploring various cities has definitely impacted my perception of things ranging from the mundane to the controversial. Along the way, I developed a love for art & creation. Growing up in the Middle East meant being opinionated, proactive, & taking a stance regarding everything that's happening around me. Belonging to that part of the world meant not having the luxury of neutrality. And I think that's where it all started - fueling me to delve deeper - to strive to understand why things are the way they are & how they came to be. Being a Gen Z-er myself, I believe we all, including myself, have a distorted view of this generation. Regardless, it has undeniably driven so much change to how things are done & consumed.  Being a content curator for the Gen Z Observatory was a clear opportunity for collaboration & exploration of different topics, to understand how they influence & are influenced.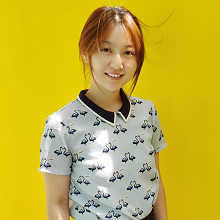 Yi TANG: an MBA student in Tsinghua University ("THU") and am currently going for a double degree in HEC Paris specialized in Strategic Marketing.  I've got a financial background with four years' work experience as an auditor. During the time, I served clients from cultural media, internet and technology, e-commerce, and many other industries. And during the first year of my MBA study in THU, I experienced a couple of different job roles including investment management in venture capital and animation producer in Alibaba Entertainment. Finance background equipped me with logic and analytical skills, while working, communicating, and empathizing with different people holds big attraction to me from time to time. The Gen Z Observatory is a fantastic program for me to connect my dots and develop a more comprehensive understanding on this representative group of people who work hard and play harder and have their own expectation for their own life and world. Happy to get in touch via LinkedIn : )
Module 120-news
HEC Paris, ESCP and Maison Cartier formalized a groundbreaking partnership on January 29, 2021, by launching a Chair devoted to researching societal challenges and new business practices. The Turning...