Innovation & Entrepreneurship Center
New Spring batch ready to flourish
Congratulations to the startups which made it to the Incubateur HEC Paris! The Spring batch, composed of eleven startups, has just been selected and will start their program at Station F on May 5. With unlimited access to all the resources offered at the Incubateur HEC Paris, the new startups will manage to accelerate their development.
What is the Spring batch made of
This new batch mostly includes companies developing services to allow organizations to unleash their potential. However, a couple also targets individuals with quality second-hand products, probiotics solutions and art classes.
Let's have a closer look at these new startups:
Paradigme is an e-shop of beautiful second hand fashion brands whose objective is to offer a second life to pieces that deserve to be loved again.
Rounded Technologies offers to manage all your organization's cash flows both in crypto and fiat from one place.
Humanitics has developed a recommendation engine that helps physical stores to become more efficient by adapting their actions to the customers who will visit them.
Knowii! helps organizations create more value from the implicit and tacit knowledge stored in the emails everyday. With Knowit!, no more fear of missing information or to lack knowledge after the leaving of a collaborator. 
Compwise helps decision-makers establish a competitive and fair compensation policy for all their employees by building the reference platform for compensation management.
MonitoHR proposes to optimize the visibility, attractiveness and marketing of your job ads by comparing your strategy to that of your competitors. 
Savoir / Dessiner offers drawing and painting courses for all ages and all desires.
Sofie provides personalized software and AI recommendations based on your unique business needs, helping you to find the right tools for the job and giving you more time to focus on what matters.
vivant[e] empowers women to live life to the fullest by offering premium science-backed pre&probiotic solutions. Working with the best labs in France, vivant[e] has designed optimal formulations targeting common concerns for women.
Logidoo connects African markets through smart logistics.
Suzan secures the usage of Generative AI services, such as ChatGPT, with real-time detection of inappropriate or illegal requests, preventing data leaks and non-compliant behaviors.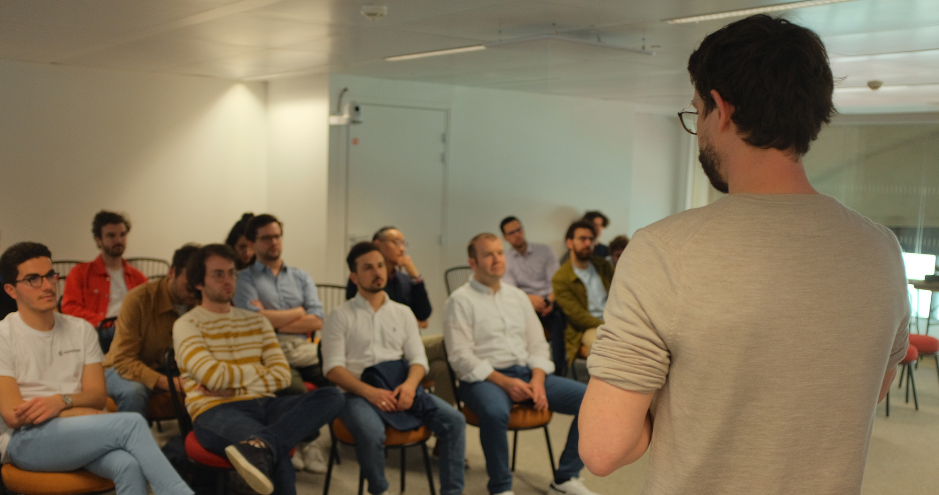 About the Incubateur HEC Paris 
Located in Station F, the world's  largest startup facility, the Incubateur HEC Paris promotes an environment of support and cooperation. Its ambition is to make entrepreneurs achieve in 12 months, the goals they would have reached in 3 years being on their own.
How? The à la carte program provides support to individuals including students, graduates, and certified entrepreneurs whose projects can potentially create a significant impact in economic, environmental, social, or technological domains. 
Guided by seasoned mentors and professionals, as well as by former incubees, these startups are given opportunities to engage in collaborative activities, such as collaborative lunches, interactions with the HEC Alumni network, and most importantly, a nurturing and cooperative environment.